by Richard Adams, Ramboll, UK
News from CIGRE Study Committee B5 Protection and Automation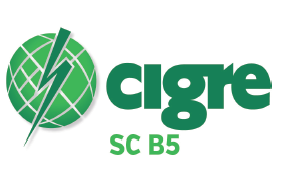 A webinar on 'Network Protection Performance Audits', (based on Technical Brochure 800) was held on Wednesday 16th June.
The CIGRE Symposium in Ljubljana, Slovenia will be held 21 – 24 November 2021 as a hybrid event.
The theme is 'Reshaping the Electric Power System Infrastructure' and Rannveig Loken, Chair of SC B5, is Chair of the Technical and Scientific Committee and a member of the Steering Committee.
Registration is open now.
The event website is:
https://cigre-symposium2021-ljubljana.si/
Preparation for the 2022 Paris Session (28th August – 2nd September 2022) is underway and submitted abstracts are under review.
For B5, the preferential subjects are:
PS 1: Addressing Protection Related Challenges in Network with Low-Inertia and Low Fault-Current levels
PS 2: Applications of Emerging Technology for Protection, Automation and Control
PS 3: Integration of Intelligence on Substations (Common PS with B3)
The instructions for submitting contributions, including the deadline of 3rd August are on the first page of the report. It is still hoped that the session will be able to proceed as a physical event.
SC B5 will also host a poster session and a tutorial, with the theme to be decided later.
The next Technical brochures to be published will be from Working Group B5.52 (Analysis and Comparison of Fault Location Systems in AC Power Networks) which should be published in the October issue of Electra and B5.62 (Life Cycle Testing of Synchrophasor Based Systems used for Protection, Monitoring and Control).
During the Virtual Paris session this year, SC B5 will hold its annual meeting and decide on some new working groups and the topics of those will be made know once decided.
Biography:

Richard Adams is Team Leader – Engineering with PSC in UK. He has a degree in Electronic and Electrical Engineering, is a Fellow of The Institution of Engineering and Technology (FIET) and a member of the organizing committee for the IET DPSP (Developments in Power System Protection) conference. He is currently Secretary for CIGRE Study Committee B5, having been involved in CIGRE since 2003, initially as UK Regular Member, then later as a member of the Strategic Advisory Group. In 2020 he was awarded the CIGRE Distinguished Member award. Richard is married with three children and likes to get out walking if there's time.