by Richard Adams, Ramboll, UK
CIGRE Study Committee B5
News from CIGRE Study Committee B5 – Protection and Automation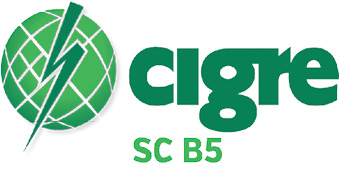 The location for the SC B5 Colloquium in 2021 has been decided as New Delhi, in October.
The three Preferential Subjects (PS) will be:
Interoperability for IEDs of different manufacturers integrated in one PACS
Fast Transient based protection
Mitigation Strategies and Methodologies to Manage the Impact of Low-Inertia and Low Fault Level Networks on PAC
It is expected that the first colloquium bulletin and call for papers will be released later this year.
There will be 17 papers for PS1 and 23 for PS2 for the SC B5 technical session during the Paris meeting in 2020 and these are under preparation. The discussion subjects are:
PS 1 Human Aspects in Protection, Automation and Control Systems (PACS)

Special Reporter: Simon Hussey (IE)

PS 2 Communications Networks in Protection, Automation and Control Systems (PACS) : Experience and Challenges

Special Reporter: John Wright (GB)
SC B5 will also host a poster session for the submitted papers and run a tutorial during the Paris Session with the following two topics:
Distribution Protection
Metering in Substations
The scope of the topics and presenters are currently being finalized.
Of the three new working groups selected during the annual meeting in Tromsø, Norway, the first, WG B5.71 (Protection, Automation and Control Systems Communication Requirements for Inter-Substation and Wide Area Applications) has had its Terms of Reference (ToR) approved and is now soliciting members before commencing work.
The second, B5.72 (Modelling, Assessment, and Mitigation of Protection Performance Issues caused by power plants during Dynamic Grid Events) has had the ToR submitted for approval and the third, B5.73 (Experiences and future trends related to functional integration) is currently seeking a convenor before its ToR is submitted for approval.
The latest Technical Brochure published (789) is entitled "Improved Metering Systems for Billing Purposes in Substations."
The scope of the working group was to cover metering in substations and to that end the brochure covers medium voltage and above. The subject of smart metering and residential/small industry metering is not within the scope of this document.
The brochure also analyses the factors which affect accuracy of conventional CTs and VTs and the differences between the characteristics of protection class and metering class instrument transformers.
The WG carried out a survey of metering requirements of utilities to ascertain current practices and possible future plans from around the world, which attracted 21 responses from 16 countries, covering voltage ranges from 6.6 to 500 kV. The results of the survey provide a useful insight into varying global practices.
The brochure can be downloaded free of charge by CIGRE members from the e-Cigre web site and can be purchased by non-members.
Another brochure (790) entitled "Cybersecurity Requirements for PACS and the Resilience of PAC Architectures" is complete and expected to be published shortly. Two other Working Groups are expected to publish their work soon too.
Biography
Richard Adams is a Principal Engineer with Ramboll in UK. He has a degree in Electronic and Electrical Engineering and is a Fellow of The Institution of Engineering and Technology. He is a member of the organising committee for DPSP (Developments in Power System Protection) conference and chair for DPSP 2020. He is currently Secretary for CIGRE Study Committee B5, having been involved in CIGRE since 2003, initially as UK Regular Member, then later as a member of the Strategic Advisory Group. He is also convenor for Working Group B5.41 (Improved Metering Systems for Billing Purposes in Substations). Richard is married with three children and likes to get out walking if there's time.