by Richard Adams, Ramboll, UK
News from CIGRE Study Committee B5 Protection and Automation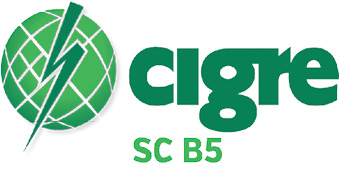 The CIGRE Session 2022 took place from 28 August to 02 September 2022 at the Palais des Congres in Paris, with more than 3600 registered delegates and 900 participants from over 90 countries when exhibitors and visitors are also considered. SC B5 hosted 3 preferential subjects, a tutorial and poster session, as well as holding our annual committee meeting. It was the first time since 2019 that most of the SC B5 community had been able to meet in person.
In the meeting, SC B5 decided that the two preferential subjects for the 2024 Paris Session will be:
PS 1: Practical experiences and new developments of Process bus:
Experience feedback and implementations of IEC 61850 based process bus
Synergies with virtualization and hardware consolidation
Use of process-near interface Intelligent Electronic Device (IED) and Low Power Instrument Transformers (LPIT)
PS 2: Acceptance, Commissioning, and Field Testing for Protection, Automation and Control Systems:
Current practices and experience feedback
Challenges and Perspectives for a new era of Protection, Automation and Control Systems
Skills, tools and testing methods
The call for papers is expected to be released before the year end.
Three new working groups were also voted to be started as follows:
B5.81 – Obsolescence Management for PACS
B5.82 – Education, Qualification and Continuing Professional Development of Engineers in Protection, Automation and Control
B5.83 – Protection for modern distribution networks
The ToRs are being drafted ready for approval prior to seeking members for each group.
Next year, SC B5 will participate in the CIGRE Cairns 2023 International Symposium, 4th – 7th September. Abstract submission has just closed, and reviewing is just beginning. Further details can be found on the symposium website at https://cigrecairns23.com.au/
The latest Technical Brochure (884) entitled "Time in Communication Networks, Protection and Control Applications – Time Sources and Distribution Methods" has been published. This Technical Brochure examines how time is growing to be an integral part of smart grid development. It provides a reference document for time sources and time distribution in Protection, Automation and Control Systems (PACS) including recommendations and best practices. The brochure discusses the time sources and its distribution systems for PACS, and many fast-growing standards and technologies including IEC 61850, Precision Time Protocol, traveling wave-based applications, wide area measurement systems, etc. Many user cases, considerations, and recommendations for building robust timing systems are summarized in the report.
The brochure can be downloaded free of charge by CIGRE members from the e-Cigre web site and can be purchased by non-members. Progress to complete other longstanding Working Groups remains good, with Working Group B5.48 expected to publish their work before the year end.
The SC B5 community was saddened to hear of the passing of Dennis Holstein recently. Dennis had been an active and important contributor to B5 activities for many years and convened several Working Groups within SC B5. His engagement and drive will be sorely missed, and our thoughts are with his family.
Biography:

Richard Adams is Team Leader – Engineering with PSC in UK. He has a degree in Electronic and Electrical Engineering, is a Fellow of The Institution of Engineering and Technology (FIET) and a member of the organizing committee for the IET DPSP (Developments in Power System Protection) conference. He is currently Secretary for CIGRE Study Committee B5, having been involved in CIGRE since 2003, initially as UK Regular Member, then later as a member of the Strategic Advisory Group. In 2020 he was awarded the CIGRE Distinguished Member award. Richard is married with three children and likes to get out walking if there's time.