by Richard Adams, Ramboll, UK
News from CIGRE Study Committee B5 Protection and Automation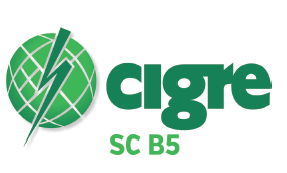 SC B5 was one of 6 CIGRE Study Committees (along with B3, C1, C3, C6, & D2) to take part in the symposium in Chengdu, China from 20-25th September. The theme was "Towards active, sustainable digital networks that are resilient and integrated from UHV to distribution." In all there were 15 presentation sessions and 8 tutorials. SC B5 was responsible for the following 3 presentation sessions:
Protection of distribution and Wide Area Network (B5 lead, C6)

Chair: Peter Crossley (UK), Special reporter: SongLin Gu (CN)

Protection of transmission network (B5)

Chair: Rannveig Loken (NO), Special reporter: DingXiang Du (CN)

Digital substations and internet of things (B5 lead, B3, D2)

Chair: Alexander Apostolov (US), Special reporter: Hang Lv (CN)
Alexander Apostolov (US) also presented the following tutorial on behalf of SC B5:
Test Strategy for Protection, Automation and Control (PAC) Functions in a Fully Digital Substation Based on IEC 61850 Applications
The location for the SC B5 Colloquium in 2021 has been decided as New Delhi, probably around September/October time, but dates are to be finalized.
Following the SC B5 Colloquium held in Tromso, Norway, 24 – 28th June 2019, the Special Reporters for PS1, 2 & 3 have been asked to select the best paper from each of their sessions and these will then be published in a future edition of CIGRE's Science & Engineering journal.
The new CIGRE SC B5 website has been released and can be found at: https://b5.cigre.org/ The aim is to keep this up to date with SC B5 news, events and information
The abstracts submitted for the SC B5 technical session during the Paris meeting in 2020 have been submitted and reviewed, resulting in 17 papers for PS1 and 23 for PS2. The discussion subjects are:
PS 1 Human Aspects in Protection, Automation and Control Systems (PACS)

Special Reporter: Simon Hussey (IE)

PS 2 Communications Networks in Protection, Automation and Control Systems (PACS) : Experience and Challenges

Special Reporter: John Wright (GB)
SC B5 will also run a tutorial during the Paris Session and the topic and presenters are currently being finalized.
Three working groups are in the final stages of their work, having circulated the draft brochures for comment within SC B5 and are now incorporating comments with a view to publishing the Technical Brochures on e-cigre shortly. Once published, the brochures will be available for download free of charge by CIGRE members from the e-cigre web site and for purchase by non-members.
The Terms of Reference for three new working groups selected during the annual meeting in Tromsø, Norway are currently being discussed and finalized internally before members for each will be formally requested and work commenced. The titles are currently:
PACS Communication requirements for inter-substation and wide area applications
Experiences and future trends related to functional integration
Modelling of Protection Systems for Power System Planning
Biography:
Richard Adams is a Principal Engineer with Ramboll in UK. He has a degree in Electronic and Electrical Engineering and is a Fellow of The Institution of Engineering and Technology. He is a member of the organizing committee for DPSP (Developments in Power System Protection) conference and chair for DPSP 2020. He is currently Secretary for CIGRE Study Committee B5, having been involved in CIGRE since 2003, initially as UK Regular Member, then later as a member of the Strategic Advisory Group. He is also convenor for Working Group B5.41 (Improved Metering Systems for Billing Purposes in Substations). Richard is married with three children and likes to get out walking if there's time.