The 46th annual Western Protective Relay Conference 2019 was held 21 – 24 October 2019
at the Spokane Convention Center in Spokane, Washington, USA.
The conference is organized by Washington State University as an educational forum for specialists in the electric power systems protection and control industry. It attracts participants predominantly from the United States and North America, but also includes participants from other countries from around the world.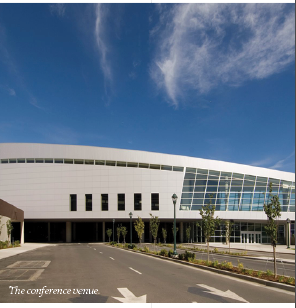 The papers accepted by the technical committee covered a wide range of topics and as usual were presented in ten sessions – two general and eight parallel. The organizers also included in the program a third parallel track on Fundamentals, intended to help young specialists to expand their knowledge on different protection and control related topics.
The Keynote speaker at this year's conference was Dr. Danielle Merfeld, the Chief Technology Officer of GE Renewable Energy, who leads technical efforts to develop differentiated products and services, including onshore and offshore wind, solar PV, batteries, and hydro.
After the end of the paper sessions the participants visited the vendor exhibits to become familiar with the latest developments in electric power systems protection and control technologies.