by Richard Adams, Ramboll, UK
News from CIGRE Study Committee B5 Protection and Automation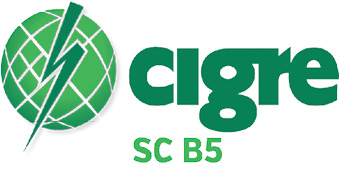 2021 is the centennial year for CIGRE, having been formed back in 1921.
There are three CIGRE webinars coming up based on recently published Technical Brochures. Attendees must register for these (https://www.cigre.org/GB/events/cigre-academy-webinars) and recordings are usually available via e-cigre website afterwards
Cybersecurity Requirements for PACs and the Resilience of PAC Architectures, WG B5.66, TB 790 (Tuesday, Feb 9, 2021)
Protection and Automation Issues of Islanded Systems During System Restoration/Black Start, WG B5.54, TB 810 (Thursday, Feb 25, 2021)
IEC 61850 Based Substation Automation Systems – Users Expectations and Stakeholders Interactions, WG B5.50, TB 819 (Thursday, Mar 25, 2021)
SC B5 will participate in the CIGRE Symposium in Ljubljana, Slovenia from 1 – 4 June 2021, the theme of which is "Reshaping the Electric Power System Infrastructure." Rannveig Loken, Chair of SC B5, is Chair of the Technical and Scientific Committee and a member of the Steering Committee. At this time, it is hoped that the Global situation will have improved sufficiently for the symposium to proceed as a physical event, and registration is expected to open in early March. The event website is: https://cigre-symposium2021-ljubljana.si/
Whilst a virtual eSession was held in 2020, the Paris Session is now planned to be held from Friday to Wednesday 20 to 25 August 2021.The preferential subjects will be the same as for the eSession in 2020, but whilst the papers themselves were presented in 2020, the usual format of a Special Report and prepared contributions returns for 2021.
For B5, the preferential subjects are:
PS 1 Human Aspects in Protection, Automation and Control Systems (PACS)
Special Reporter: Simon Hussey (IE)
PS 2 Communications Networks in Protection, Automation and Control Systems (PACS): Experience and Challenges
Special Reporter: John Wright (GB)
SC B5 will also host a poster session and a tutorial entitled 'Protection, Automation and Control of the Evolving Grid'.
Of the three new working groups decided at the SC meeting back in August, the status is as follows:
B5.74 (Busbar Protection Considerations When Using IEC 61850 Process Bus) – Approved and call for members circulated
B5.75 (Documentation and version handling related to Protection, Automation and Control functions) – Terms of Reference ToR) commented by Technical Committee and pending final approval prior to re-quest for members
B5.76 (Architecture, Standards and Specification for Metering System in a Digital Substation and Protection, Automation and Control (PACS) Environment) – ToR sent to Technical Committee for comment/approval
The latest Technical brochure (819) entitled "IEC 61850 Based Substation Automation Systems – Users Expectations and Stakeholders Interactions" has been published. This Technical Brochure examines how the IEC 61850 standard series has gradually replaced old protocols in Digital Substation Automation Systems. Its main user benefit is to allow interoperability between Intelligent Electronic Devices of different vendors in automation systems and increase DSAS engineering efficiency.
However, early implementation experiences pointed out several difficulties in applying the standard. This Brochure covers both general and detailed level user expectations for IEC 61850 based DSAS and describes main stakeholder interactions that are needed in order to improve the interoperability.
The brochure can be downloaded free of charge by CIGRE members from the e-Cigre web site and can be purchased by non-members. Progress to complete other longstanding Working Groups remains good, with another Working Group expected to publish their work before the year end.
Biography:

Richard Adams is Team Leader – Engineering with PSC in UK. He has a degree in Electronic and Electrical Engineering, is a Fellow of The Institution of Engineering and Technology (FIET) and a member of the organizing committee for the IET DPSP (Developments in Power System Protection) conference. He is currently Secretary for CIGRE Study Committee B5, having been involved in CIGRE since 2003, initially as UK Regular Member, then later as a member of the Strategic Advisory Group. In 2020 he was awarded the CIGRE Distinguished Member award. Richard is married with three children and likes to get out walking if there's time.