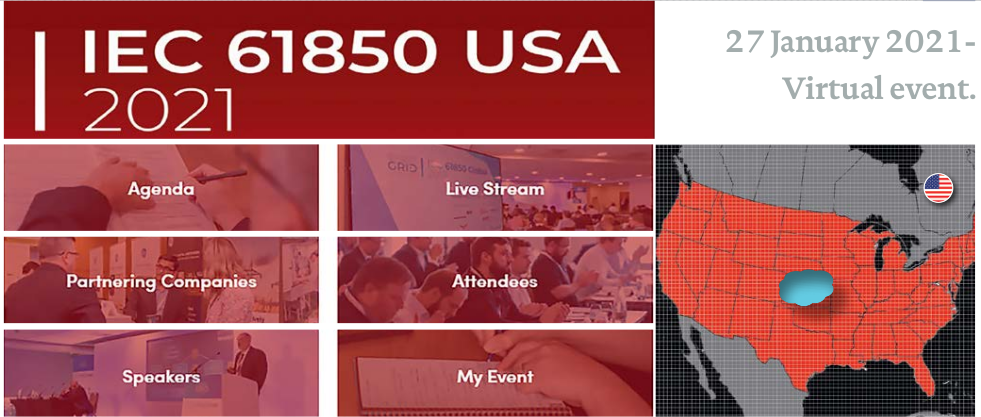 The inaugural IEC 61850 USA 2021 was organized as virtual conference due to the continuing safety concerns and travel restrictions.
It brought together pioneering IEC 61850 implementation leaders and specialists for one intensive day of utility case-study reviews in a ground-breaking assessment of innovative pilot projects and commercial deployments, helping to understand the lessons learned and management approved roadmaps that will help them drive their own IEC 61850 programs with greater ease and speed.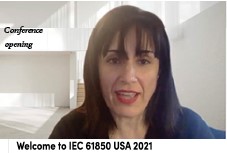 The conference focused on real-life implementation experiences and showcased utility case-studies in the areas of IEC 61850 feasibility studies, developing specifications, designing station bus and process bus architectures, configuration, testing, operation, maintenance and managing complex multi-vendor multi-edition systems.
It also addressed complex challenges around fine-tuning the time synchronization, cybersecurity, and protocol integration aspects of the system for optimal performance. In addition to exploring the applications of IEC 61850 within legacy and new substations, the program delved deep into inter-substation, substation to control center, and DER applications, paving the way for the application of the standard across the wider smart grid.
The program included 12 case-studies, 3 technology innovation presentations and, 4 live questions and answers panel sessions.
At the end of the day the participants split in several groups to discuss pre-defined topics of interest in a 90-minute roundtable discussion session.