by Richard Adams, Ramboll, UK
News from CIGRE Study Committee B5 Protection and Automation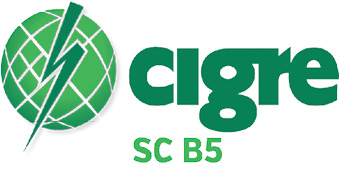 CIGRE Session 2022 will take place from 28 August to 02 September 2022 at the Palais des congrès in Paris. SC B5 will host 3 preferential subjects as follows:
PS 1: Addressing Protection Related Challenges in Network with Low-Inertia and Low Fault-Current levels

Special Reporter – Sean McGuiness (IE)

PS 2: Applications of Emerging Technology for Protection, Automation and Control

Special Reporter – Tianshu Bi (CN)

PS 3: Integration of Intelligence on Substations (Common PS with B3)

Special Reporter – Peter Kreutzer (CH)
Abstracts have been reviewed and the full papers are expected for review shortly.
PS1 and PS2 will be presented on Friday 2nd September whilst PS 3 will be a joint session with SC B3 (Substations and electrical installations) on the afternoon of Tuesday 30th August.
SC B5 will also host a tutorial on the morning of Tuesday 30th August, with the subject and speakers in the process of being finalized at the moment.
For the four new working groups decided at the SC meeting back in August, Terms of Reference have been drafted and are currently under review before they can be officially announced, and members sought.
The latest Technical brochure (854) entitled "Analysis and comparison of fault location systems in AC power networks" has been published.
This Technical Brochure examines how rapid and precise location of line faults is becoming more important in modern AC power systems.
Different methods of fault locating, each requiring very different levels of investment, were reported to this working group from 40 utilities around the world.
They ranged from simple, low-cost solutions to more expensive, sophisticated systems utilizing multiple techniques to improve performance. Each fault locating technique has its own advantages and disadvantages when applied to different power network topologies.
For utilities to implement an appropriate fault locating system, it is important to have good knowledge of the different established techniques and their application to different power network topologies. This technical brochure explores commonly implemented fault locating techniques and presents practical aspects to those implementations in different applications.
The brochure can be downloaded free of charge by CIGRE members from the e-Cigre web site and can be purchased by non-members. Progress to complete other longstanding Working Groups remains good, with Working Group B5.48 (Protection for developing network with limited fault current capability of generation) hoping to publish their work soon.
Biography:

Richard Adams is Team Leader – Engineering with PSC in UK. He has a degree in Electronic and Electrical Engineering, is a Fellow of The Institution of Engineering and Technology (FIET) and a member of the organizing committee for the IET DPSP (Developments in Power System Protection) conference. He is currently Secretary for CIGRE Study Committee B5, having been involved in CIGRE since 2003, initially as UK Regular Member, then later as a member of the Strategic Advisory Group. In 2020 he was awarded the CIGRE Distinguished Member award. Richard is married with three children and likes to get out walking if there's time.