by Laurent Guise, France
IEC TC 57 WG 17 engaged 2 years ago to develop an in-depth update of IEC 61850-7-420 Ed 1.0 standard in order to provide the market with a generic standard interface for all types of distributed energy resources (DER), including generators, storage and controllable loads.
It aims as well at providing standard interfaces to manage specific DER technologies such as PV systems, reciprocating engines, fuel cells, combined heat and power, etc. In addition to this important update, this new edition provides standard object model interfaces for supporting grid code functions, in order to meet the IEEE 1547 requirements as well as the EN 50549 European requirements.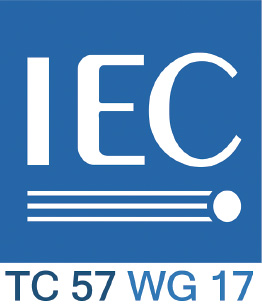 IEC TC 57 WG 17 is in charge of power system intelligent electronic device communication and associated data models for microgrids, distributed energy resources and distribution automation.
After two drafting stages, this work has reached the right level of maturity, and is going now through an important step, the committee draft for vote (CDV) stage. During this stage, IEC national committees can express their support to this initiative by formal voting and can also produce technical comments which will be addressed by the IEC TC 57 WG17 experts.
A key point that is not always recognized, is that this draft CDV document will be available publicly for comments around the end of March 2020 through an open registration process: (https://www.iec.ch/dyn/www/f?p=104:105:0). probably.
This IEC site grants access to all experts around the world to all IEC CDV documents which are ready for public commenting.
Any expert may submit comments which will be reviewed by the IEC National Committee (NC) of the country the expert lives in.
That NC can then decide whether or not to include them with the NC comments on the CDV.
In a parallel process, IEC TC 57 WG 17 has also just finalized the IEC TR 61850-90-9 as a transitional namespace for providing to the market a detailed object model for supporting the interface to electrical energy storage systems, including some specific data to control and monitor the batteries used in such systems. This energy storage system object model will be included in the IEC 61850-7-420 object model after the CDV stage.
Two additional important standardization efforts have just been kicked off by WG17 in order to meet important new market requirements:
First, a technical report addressing microgrid management, especially focused on providing standardized data model interfaces to support the planned and emergency islanding and reconnection of microgrids, as well as the other needed functions to ensure the microgrid can operate safely and stably in islanded mode
Secondly, another technical report will address an important market trend where energy sectors tightly interact with each other, such as between thermal and electrical energy. This report will develop standard data model interfaces for thermal energy resources, as well as mixed electricity and thermal energy resources
Another effort just commencing is based on the understanding that these data models can obviously be exchanged through the IEC 61850 communication protocols (IEC 61850-8-1 (MMS and GOOSE) or the IEC 61850-8-2 (XMPP based)), but that they can also be "mapped" to other protocols, such as IEEE 1815 (DNP3), IEC 60870-5-101 and 104, or ModBus.
Biography
Laurent Guise graduated from the Ecole Supérieure d'Electricité (ESE SUPELEC Engineering school) and has been working for Schneider Electric in electrical network protection, monitoring and control systems for more than 20 years. Within Schneider-Electric, Laurent has been awarded the distinction of a Master Expert in Smart Grids and IEC 61850. He is leading, at the corporate level, the definition, coordination, and implementation of the smart grid standardization policy. Laurent is the convener of IEC TC 57 WG 17 in charge of feeder automation based on the leading IEC 61850 standard. He also leads the group in charge of the IEC roadmap within the IEC Smart Energy System Committee. At the European level, he chairs the CEN-CENELEC-ETSI Smart Grid Coordination Group in charge of ensuring the availability of the appropriate set of standards to support smart grid deployment in Europe.