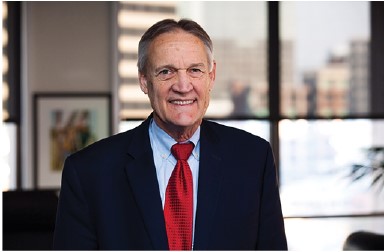 Walter Mark Carpenter was elevated to IEEE Fellow for "Leadership in Standards Development for Power System Protection."
Mark Carpenter is Sr. Vice President of Transmission & Distribution Operations at Oncor. Previous assignments include Vice President-Chief Information Officer, Vice President-Chief Technology Officer, Director of Engineering, and Director of System Protection.
He was responsible for the development and implementation of the Advanced Metering System, its integration with the Outage Management System, and the associated analytics.
He is a 1975 BSEE graduate from Texas Tech and is a member of the IEEE Power System Relaying Committee, the IEEE/PES Industrial Advisory Council, the ERCOT board of directors, and Dean of Engineering Council at Texas Tech.