by James Formea, Eaton, USA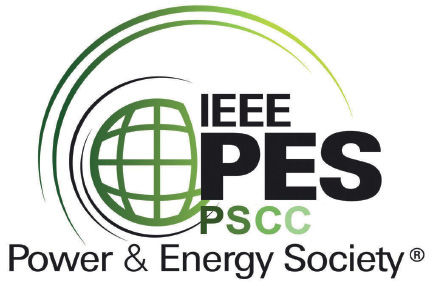 The IEEE PES Power System Communications and Cybersecurity Committee (PSCCC) met jointly with the Power System Relaying and Control Committee (PSRCC) in September, closing out the series of face-to-face meetings for 2019.
The Protocols and Communications Architecture (P0), Cybersecurity (S0), and Power Line Carrier (C0) subcommittees of the PSCCC all met, along with roughly twenty-five working groups (WG), task forces (TF), and study groups (SG) of these subcommittees.
Each subcommittee presented updates to the PSCCC main committee in a culminating session.
The Cybersecurity Subcommittee (S0) announced the submission of their first standard developed under the new PSCCC structure to RevCom – IEEE Std 1711.2, Standard for Secure SCADA Communications Protocol (SSCP), achieved 95% approval through three rounds of balloting. Other S0 working groups are hard at work preparing drafts of their respective new standards and existing standard revisions, including revised cybersecurity capabilities for intelligent electronic devices, expansion of the 1711 series of standards for encryption of communications links, and the standardization of an IPSec interoperability profile for utility control systems.
Additional work is ongoing to develop standard designations for cyber services and cybersecurity functions and to prepare a guide for cybersecurity testing.
In addition to these standards-related groups, numerous other study groups and task forces continue to explore topics such as challenges in IT-OT convergence and cybersecurity for utility interfaces to home IoT devices.
One new Study Group met in September to consider the participation of the PSCCC in the development of IEEE Std 1547.3, Guide for Cybersecurity of Distributed Energy Resources Interconnected with Electric Power Systems.
Based on the recommendation of the Study Group, the PSCCC main committee approved the formation of a new Working Group to work jointly with Standards Coordinating Committee 21 (SCC21) on this important project.
The PSCCC and S0 were pleased to host speakers from Pacific Northwest National Laboratory (PNNL) and Western Area Power Administration (WAPA) for a special evening session, in which the results of a Department of Energy-funded project were presented, focused on cybersecurity for distance relay protection schemes and cyber-physical systems in general.
The presentation is available for download from the PSCCC website.
The Protocols and Communications Architecture Subcommittee (P0) also announced one project nearing completion – the revision of IEEE Std 1615, Recommended Practice for Network Communications in Substations, also achieved 95% approval and has been submitted to RevCom.
In addition, Task Force P8 received approval from the main committee to publish their report, Recommended Mapping Approach between IEEE Std C37.118.2-2011 and IEC 61850.
Finally, two new study groups were approved at the September meeting:
Study Group P1 will investigate the addition of position and leap second TLVs to IEEE Std 1588, and
Study Group P17 will consider future work in the area of Cyber Physical Power System architecture and technical specifications
The Power Line Carrier Subcommittee (C0) received approval from the main committee to pursue a project to revise IEEE Std 643, Guide for Power-Line Carrier Applications.
This guide is intended to provide application information to users of carrier equipment as applied on power transmission lines.
Biography:
James Formea earned his BSEE from Marquette University and is Engineering Manager for Control Systems & Technology in the Power Systems Division of Eaton, where he leads a diverse team of engineers in the specification, implementation, and field support of system protection, communications, automation, and cybersecurity features across Eaton's portfolio of medium voltage distribution system controls. He is a Senior Member of the IEEE and is the Secretary of the IEEE PES Power System Communications and Cybersecurity Committee. He is also a member of IEC Technical Committee 57 Working Group 15. When not working on utility solutions or industry standards, he can be found supporting public safety communications interoperability and incident management initiatives as an officer with his local fire department.