PES Power System Relaying and Control (PSRC) Committee is responsible for the development of standards, guides and reports covering different aspects of protection and control of electric power systems.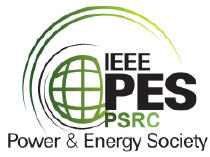 PSRC's subcommittees have been working diligently. These subcommittees include: Advisory, System Protection, Line Protection, Relaying Communications, Relaying Practices, Rotating Machinery Protection, and Substation Protection subcommittees. The Advisory committee continues to strengthen PSRC awareness by preparing technical articles as may be required for the promotion of technical committee working group activities about the art of relaying, and the work of the PSRC.
Updates on each PSRC technical subcommittee are as follows:
The System Protection (C) Subcommittee reports: C28: C37.242 Guide to the Synchronization, Calibration, Installation and Testing of PMUs for Power System Protection and Control was published
C31: C37.120 Protection System Redundancy for Power System Reliability was approved and awaiting publication.
Ballots in 2022: C33: C37.233 Guide for Power System Protection Testing;
C39: C37.252 Guide for Testing Automatic Voltage Control Systems in Regional Power Grids;
C38: 2030.12 Protection System Redundancy for Power System Reliability
New Task Force CTF48 to write a summary paper for C37.120 IEEE Guide for Protection System Redundancy for Power System Reliability.
The Line Protection (D) Subcommittee reports: D39: Revise C37.104 IEEE Guide for Automatic Reclosing for AC Distribution and Transmission Lines. Ballot Comments have been resolved.
DTF50: Determine if Summary Paper should be created for C37.104
D46: Summary Paper on C37.230 Guide for Protective Relay Applications to Distribution Lines – revising after initial Subcommittee Ballot
The Relaying Communications and Control Subcommittee (H) reports: IEEE PSRC SC H is responsible for 16 (out of 64) IEEE PSRC Standards, Co-sponsor of 1 standard, and Liasion to new PAR for PNT resiliency standard. It currently has 17 active Working Groups (WGs): nine are producing or revising IEEE PSRC Standards and eight are generating IEEE PSRC and PES Reports.
WG H35 Submitted reformatted and edited draft of TR COMTRADE
HTF52 Motion to revise C37.232 IEEE Standard for Common Format for Naming Time Sequence Data Files. HSC to collect votes electronically prior to next SC meeting.
Motion to form HTF to revise IEEE C37.11-2013/IEC 60255-24:2013 Standard for Common Format for Transient Data Exchange (COMTRADE) for Power Systems
Relaying Practices Subcommittee (I) reports: 19 Active Working groups and one task force. WG updates of note: • I30 – IEEE C37.235-2021 – IEEE Approved Draft Guide for the Application of Rogowski Coils Used for Protective Relaying Purposes
I38 – PC37.92 – Standard for Low-Energy Analog Interfaces between Protective Relays and Power System Signal Sources, making progress, expect to reballot this year C37.90.2 is in ballot.
1613 Draft 2.8 & C37.90.3 Draft 5 passed WG ballots and approved by SC to proceed to SA ballot. • C37.90 is close to final draft for WG ballot. • Work proceeding on C37.90.1
I33 – Report on Review of Relay Testing Terms
ITF48 – Review and revise C37.103-2015 – IEEE Guide for Differential and Polarizing Relay Circuit Testing.
I29 – C37.110 – CT application guide is resolving comments.
I32 – Survey relay test practices
I47 Review and revise: IEEE C37.231-2006 – IEEE Recommended Practice for Microprocessor-Based Protection Equipment Firmware Control is developing PAR
I35 IEEE PC37.2-202x – IEEE Standard Electrical Power System Device Function Numbers, Acronyms, and Contact Designations is in ballot
New TF on revised Scope for I-SC
Rotating Machinery Protection Subcommittee (J) reports: J13 Modeling generator controls (report) – ready
J21 Motor protection tutorial – in process
J16 Revise C37.101 Generator ground protection – PAR extension (3yr) granted
J17 Revise C37.102 AC generator protection – PAR extension (1yr) granted
J19 Revise C37.106 Abnormal Frequency – Sponsor ballot comments being worked through
J22 Revise C37.96 Motor protection – PAR approved
Substation Protection (K) Subcommittee reports: New PAR to be submitted – C37.119-2026, Guide for Power System Circuit Breaker Failure Protection
Established WGs continuing work: – K10 – SCC21 DER standard coordination – K12 – Static Shunt Compensators – K22 – Bus Protection – K25 – Shunt Capacitors – K26 – Shunt Reactors – K27 – Utility-Consumer Interconnections – K29 – Reducing outage durations – K31 – Breaker Failure Protection
Future Meetings: Sep 2022 –Orlando, FL under consideration • Jan 2023, JTCM—Jacksonville, FL • May 2023—Las Vegas, NV
The PSRC continues to recruit additional participants to offer their expertise and knowledge in the areas of power system relaying.
Biography:

Catherine Dalton is a Strategic AccountExecutive at EPRI. Shehas broad experiencein the electric utilityindustry. She is aSenior Member ofthe IEEE, and anactive participantin IEEE PES PSRC.She has a Master'sdegree in electricalengineering (OhioState University,) and a MBA from the University of Dayton. Previously she workedfor American ElectricPower, Basler Electric,SEL and BeckwithElectric.