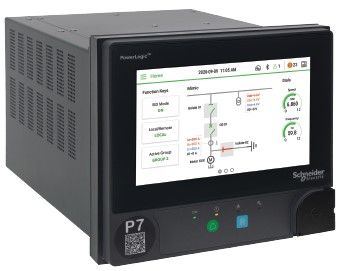 PowerLogicTM P7 Protection and Control Platform is designed for unparalleled flexibility and easy use, ensuring the security and reliability of your electrical power system. Featuring advanced modular connectivity and condition-monitoring capabilities, it helps to keep people and assets protected, whilst maximizing operational lifecycle efficiency.
Through Schneider Electric's EcoStruxureTM Power Automation System, Power Operation, and Power Monitoring Expert, P7 helps to optimize business reliability and continuity.
Its intuitive user experience is further enhanced by PowerLogic Engineering Suite, allowing users to configure, integrate and maintain PowerLogic P7 throughout the entire life cycle.