The 9th International APAP was held at the Booyoung Hotel & Resort in the Jeju island in Korea.
The event was heldfrom 11 to 14 October 2021. The motto of the conference was "Towards sustainability of safe and flexible energy."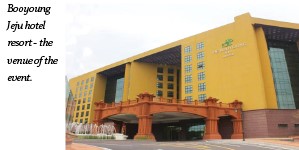 Due to the ongoing COVID-19 pandemic and travel restrictions it was organized as a hybrid event. Virtual participants were required to submit pre-recorded video presentations of their papers that were played to the audience during the paper sessions.
The opening ceremony was followed by two keynote sessions. Keynote speakers were world renowned experts from Asia, Europe and the USA.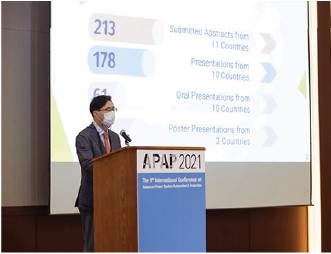 The conference program included multiple oral and poster sessions covering a wide range of topics such as protection and control of smart grids and microgrids, integration of inverter based renewable resources and their impact on electricity markets, IEC 61850 and digital substations and many others.
The social program included the welcome reception and a banquet.
Half and full day tours were available to participants giving them an opportunity to become familiar with the beauty of the island and the local culture and traditions.