Hitachi Energy's TRO610 is a cost efficient, small form-factor cellular router, especially tailored for large scale utility IoT deployments. With support for both public and private 4G networks along with edge compute, the TRO610 is ideal for connecting one or two client devices.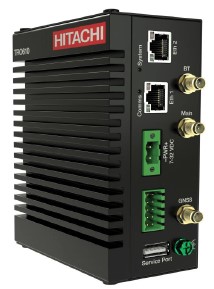 In its offering, Hitachi Energy place strong focus on cyber security – the TRO610 provides critical infrastructure grade security, including encryption and authentication of firmware, certificate management, integrated firewall and VPN options.
As active members of the 450MHz Alliance, the Anterix Active Ecosystem, and other industry initiatives, Hitachi Energy brings the experience and expertise to serve mission critical applications across its wireless portfolio.