by Richard Adams, Ramboll, UK
News from CIGRE Study Committee B5 Protection and Automation
The Paris Session is a time when, normally, all 16 Study Committees would join together for a week at the Palais de Congres, attended by more than 3200 delegates and 6600 visitors to the accompanying exhibition. Each Study Committee holds its annual meeting there along with many other Working Group and technical meetings. With the ongoing Covid-19 situation the 2020 session will obviously be very different this year and provides some challenges.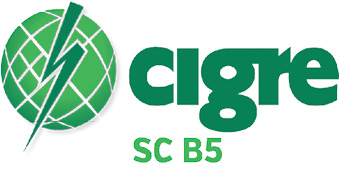 Following on from the announcement by CIGRE Central Office that the 2020 Paris Session will be turned into a digital e-session; the many meetings will be held virtually, using platforms such as GoTo Meeting etc. These bring their own challenges, especially with participants spread across the globe and time zones, but at least we now have these technologies to allow us to meet online – it would have been very different maybe 10-15 years ago!
For B5, the Technical Discussion Meeting will take place on 27/28th August, with Preferential Subject 2 on the Thursday and PS1 beginning on Thursday and concluding on Friday morning. Authors have been asked to record a 10-minute PowerPoint video of their papers to be broadcast via GoTo Webinar but will be available for live Q&A sessions.
The preferential subjects are:
PS 1 Human Aspects in Protection, Automation and Control Systems (PACS)

Special Reporter: Simon Hussey (IE)

PS 2 Communications Networks in Protection, Automation and Control Systems (PACS): Experience and Challenges

Special Reporter: John Wright (GB)
On the afternoon of Friday 28th, B5 will host a tutorial, in two parts as follows:
Distribution Protection

Will be presented by Gernot Druml of Sprecher Automation, Austria

Improved Metering Systems for Billing Purposes in Substations

Will be presented by Alex Roumpies of Landis&Gyr, Switzerland
Persons must register for the e-session to be able to participate in the discussion sessions and tutorials. Further information can be found on the CIGRE website – www.cigre.org
The third of three new working groups selected during the annual meeting in Tromsø, Norway, B5.73 (Experiences and Trends related to Protection Automation and Control Systems Functional Integration), has had its Terms of Reference (ToR) approved and is now soliciting members before commencing work.
The latest Technical brochure (800) entitled "Network Protection Performance Audits" has been published. This Technical Brochure considers the rapid changes to which transmission and distribution networks are subjected, the ever-shorter expected useful life of numeric protection relays and requirement for network protection performance audits as part of the lifetime management of protection systems becoming a necessity.
The capability and availability of steady state single frequency phasor-based power system and protection analysis software packages now make it possible to undertake "wide-area" protection performance audits.
The scope of the working group was to cover the possibilities, advantages and requirements for utilizing proprietary power system and protection analysis software for undertaking protection performance audits of transmission and distribution systems involving hundreds or thousands of protection devices.
The brochure can be downloaded free of charge by CIGRE members from the e-Cigre web site and can be purchased by non-members. Progress to complete other longstanding Working Groups remains good, with two further Working Groups expected to publish their work this year.
Biography:
Richard Adams is a Principal Engineer with Ramboll in UK. He has a degree in Electronic and Electrical Engineering and is a Fellow of The Institution of Engineering and Technology. He is a member of the organizing committee for DPSP (Developments in Power System Protection) conference and chair for DPSP 2020. He is currently Secretary for CIGRE Study Committee B5, having been involved in CIGRE since 2003, initially as UK Regular Member, then later as a member of the Strategic Advisory Group. He is also convenor for Working Group B5.41 (Improved Metering Systems for Billing Purposes in Substations). Richard is married with three children and likes to get out walking if there's time.