by Yana A. St. Clair, Esq.
An introduction to drones and their different uses.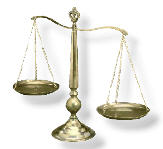 Today we're going to talk about drones, or if we want to be more technical about it, Unmanned Aircraft Systems (UAS). What not too long ago seemed like futuristic tech gadgets, has now become widely popular and readily available to just about anyone. Drones can be very fun, or rather scary and disconcerting, depending on whose hands they're in, and what they're being used for.
This being a legal column, we will obviously be discussing drones from a legal perspective, but first a brief introduction. When it comes to the legislature's approach to the subject drones are viewed as either for:
Recreational use
Commercial purposes or
Law enforcement needs.
This classification determines how the law will treat the individual or entity using the drone, with respect to privacy concerns and other potential violations.
As general consumers the type of drones we are best acquainted with in a hands-on sort of manner, are recreational drones. An individual may purchase such a drone for a very modest price on Amazon or from many other retailers for their child to experiment with, or a more sophisticated one to play around with themselves.
Drones generally come equipped with cameras, WiFi, GPS, etc., with varying flight times, distance limitations and other capabilities. While obtaining a drone is as simple as purchasing toothpaste, it's important to note that owning and using one comes with certain responsibilities, where noncompliance can land you, no pun intended, in a bit of trouble.
Generally common sense should suffice in dictating what one should be cautious about, but certain requirements might not be so blatantly obvious.
For starters, you might not be aware that when you purchase a drone in the United States, you have to register it with the Federal Aviation Administration (FAA), but this is just the beginning. Under the FAA there are four different categories of drone operators:
1) Recreational Flyer and Modeler Community Based Organization
2) Certificated Remote Pilot or Commercial Operator
3) Public Safety and Government user, or
4) Educational User
Depending on what type of drone user you are, there are different rules, responsibilities and requirements that you must comply with.
To determine what type of drone user an individual is, they need to consult with the FAA website, which gives simple guidelines to determine the classification. While for our purposes as general consumers we would most likely fall into the Recreational Flyer category, it is worth noting that just because one is not making a profit from the flight, does not necessarily mean the use is not deemed commercial. In short, you should consult with the FAA directives before deciding for yourself what type of drone user you are.
The Exception for Limited Operation of Unmanned Aircraft (USC 44809) is the law that describes how, when and where you can fly a drone for recreational purposes. The law is designed to keep people, property, airspace, as well as your drone, safe. In addition to outlining a list of dos and don'ts when flying, the FAA also requires you to take and pass the Recreational UAS Safety Test (TRUST) and carry proof of passage. It also requires you to have a current registration mark attached to the outside of your drone, as well as to carry proof of registration on your person.
Aside from the mandatory requirements dictated by the FAA, there are numerous state specific restrictions to keep in mind. The mission of the FAA is "to provide the safest, most efficient aerospace system in the world." This mission does not include regulating privacy-related issues. As a result, many states have considered and passed legislation dealing with privacy and drones. Again, while many of these are common sense, it is important to check with your specific states to ensure that you're not in violation of local law. For example, it is not only frowned upon, but illegal, to spy on your neighbors and whatever private conduct they may be engaged in using your drone, thus committing voyeurism. Many states also have specific laws forbidding you from flying over correctional facilities, and additional laws relating to smuggling contraband to prisons. These are drastic examples but are certainly not an exhaustive list of drone related restrictions, for which you must follow up with federal and local law.
Next time we will explore governmental drone use, and eventually delve into how drones can be detrimental and used to sabotage utilities and other critical infrastructures.
Disclosure: Please note that none of the information contained within the above column is to be considered legal advice.
Biography

Yana is an American attorney licensed to practice in all State and Federal courts of California. Yana holds a Bachelor of Arts Degree in Political Science specializing in International Relations from UCLA, the Degree of Juris Doctor from Loyola Law School, and a Master of Business Administration Degree from Ashford University. Since the beginning of her undergraduate studies, Yana has been involved in various aspects of the field of Electrical Engineering, where she employs her business and legal knowledge to consulting and advising businesses and individuals on relevant topics of concern. Yana also serves as Editor for PACWorld magazine, having been with the publication since its inception. As an attorney, Yana specializes in criminal defense, where she devotes her talents and expertise to fighting for her clients' rights and freedom.