by Alex Apostolov, USA
Several decades ago, we lived in a world of very simple distribution systems where there was a single source on the high side of the distribution substation and nothing on the distribution feeders. The term distribution automation did not exist at the time and automation in principle was limited at the distribution level only to multi-shot reclosing.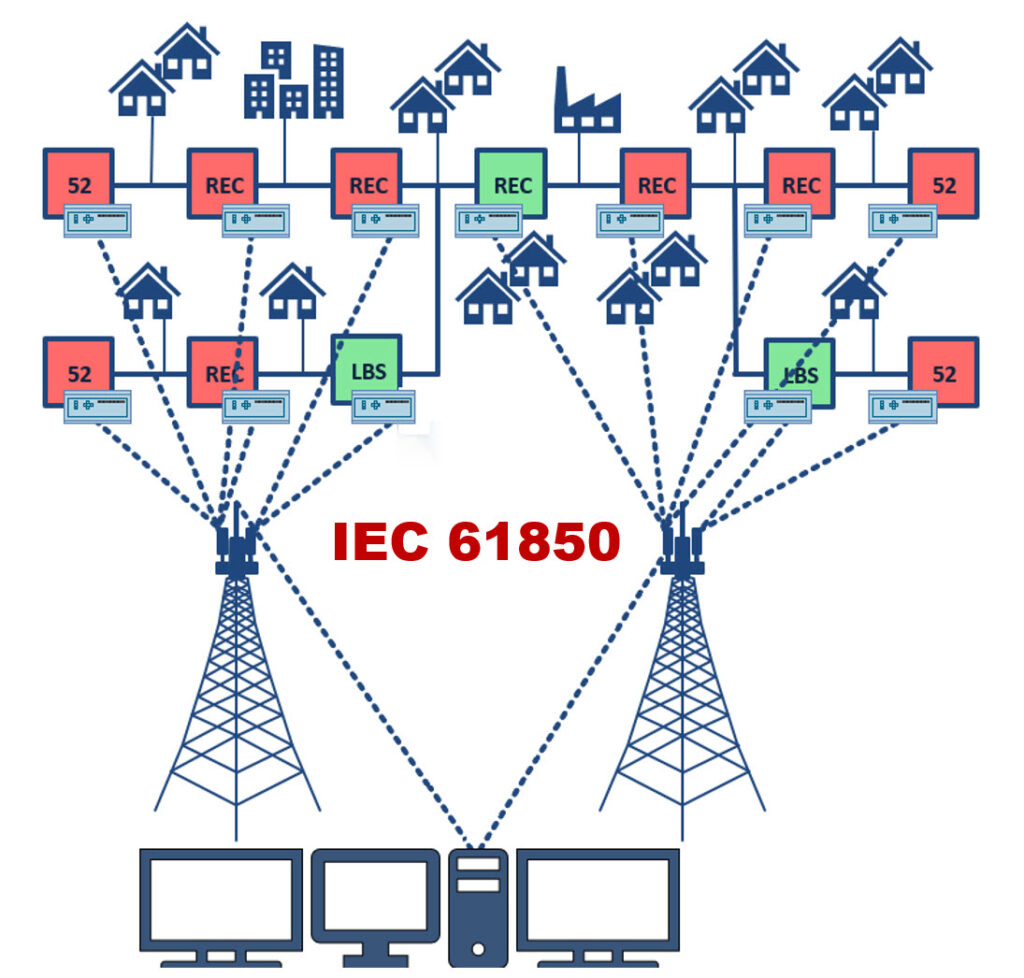 Now we live in a completely different world where we have sources not only at the distribution level, but also at the user level and even on the low voltage user side. This significantly complicates the protection, automation and control of the distribution system, which combined with the increased requirements for high reliability puts pressure on the PAC specialists to find new ways to protect and automate the distribution grid. They rely on the advanced multifunctional IEDs and communications.
Distribution automation today is a key component of the transition towards the smart grid and IEC 61850 has an important role to play in achieving these goals. While it was initially designed for substation applications, it became clear very soon that it can be used outside of the substation as well. The development of the routable GOOSE, combined with the evolution of cellular communications provides a foundation for the design and implementation of the next generation of distribution automation applications offering some significant advantages. It ensures that different devices and systems can communicate with each other, regardless of their manufacturer. This makes it easier to integrate new solutions into the grid, and also reduces the overall cost of ownership.
By supporting interoperable communications between devices of different types and manufacturers, IEC 61850 provides a foundation for the development of new and more sophisticated DA applications. This allows utilities to improve the efficiency and reliability of the grid, and to provide new services to customers.
Any application that relies on communications is the subject to cyberattacks, which is one of the concerns when developing distribution automation applications. That is why it is so critical that the routable GOOSE addresses these issues by supporting end-to-end communication security.
It is clear that the availability of the IEC 61850 standard and especially its latest developments are taking distribution automation into a more reliable, secure and efficient future.