Renewable energy process control – OPC-UA and IEC 61850
by Tom Berry, Schneider-Electric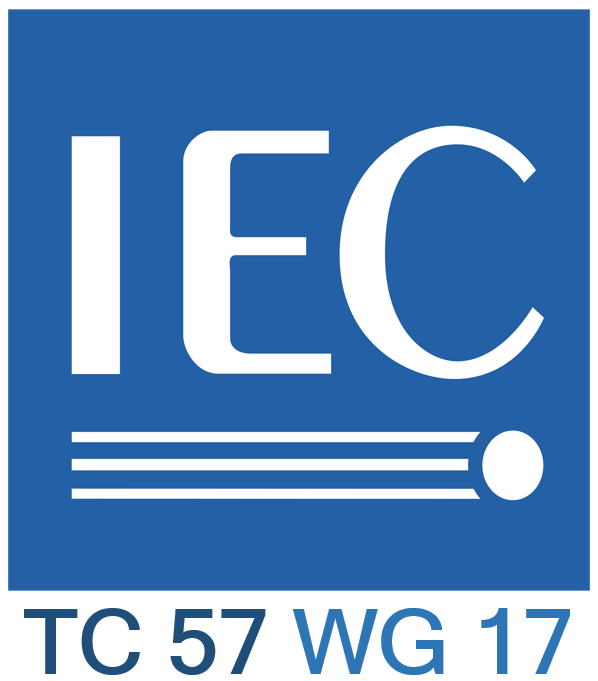 IEC TC 57 WG 17 is in charge of power system intelligent electronic device communication and associated data models for microgrids, distributed energy resources and distribution automation.
The OPC Foundation has recently created several working groups to develop companion specifications in domains related to energy, including wind parks, solar farms, and power consumption within industrial processes. This involves monitoring both the process control aspects and the electrical aspects and has led to renewed interest in using OPC-UA systems with information models based on IEC 61850.
In the industrial automation and process control domain, new systems are often based on OPC and its platform independent service-oriented architecture: OPC Unified Architecture (OPC-UA). In the electrical world, IEC 61850 provides a well-defined set of data models.
A release candidate for a companion specification for using IEC 61850 data models using OPC-UA was published in 2018. This describes a complete mapping for the common data classes of IEC 61850-7-3 and all the logical nodes of IEC 61850-7-4 Edition 1 using OPC-UA models and services.
At the same time, IEC 61850 modelling concepts have been extended into other domains such as IEC 61400-25 for wind power systems, and IEC 61850-7-420 for energy resources connected to LV/MV networks. The approach of defining one large companion specification for OPC-UA mapped to IEC 61850 is not easy to manage.
The new approach led by the wind power working group is to map just the common data classes from IEC 61850-7-3 to OPC base information models. This mapping of the different types of IEC 61850 data object will use the OPC native representations of quality, time stamps and enumerations. This is a similar approach to the mappings of IEC 61850 to the wide-area, low bandwidth SCADA protocols like IEC 60870-5-104 and IEEE 1815 (DNP).
It is planned that the mapping of higher-level information models of logical nodes will be described in a generic way so that it could be applied in any domain. This also offers the prospect of automatic model generation tools that can translate IEC 61850 NSD or SCD files into the appropriate OPC-UA models.
In the solar power domain, the SOPM working group plans to develop an interface standard for integrating Solar and PV systems into energy management systems. IEC 61850-7-420 provides a starting point with information models for the electrical aspects, and operational functions compatible with IEEE 1547, but only a limited model of PV arrays. The OPC group working group is expected to enrich this by focusing on the models for solar panels, arrays and inverters, for example by providing statistics on individual panel productivity.
The two groups looking at energy production from wind and solar will also be liaising with the OPC group looking at monitoring energy consumption in industrial processes. It is expected that this will include mapping to the metering and measurement data that is common to IEC 61850 and IEC 60256 (COSEM) meter protocols. This work may also help to better define how the newer concepts of time-based control envelopes should or could be used to complement the traditional exchanges of setpoints and operational limit measurements.
Biography:

Tom Berry studied Electrical Engineering at Bath University, UK. For the last 25 years he has worked for Schneider Electric in the UK and France.
Tom has worked on control center projects integrating SCADA systems within dispatch training simulators, transmission and distribution network management systems. He now works "closer to the edge" as a software architect for feeder automation RTUs. He is a member of several IEC TC57 WGs and the editor of IEC TS 62361-102 technical report on CIM-61850 harmonization.