IEC 61850 goes Agile with beta release code components for pilot projects
by Laurent Guise, France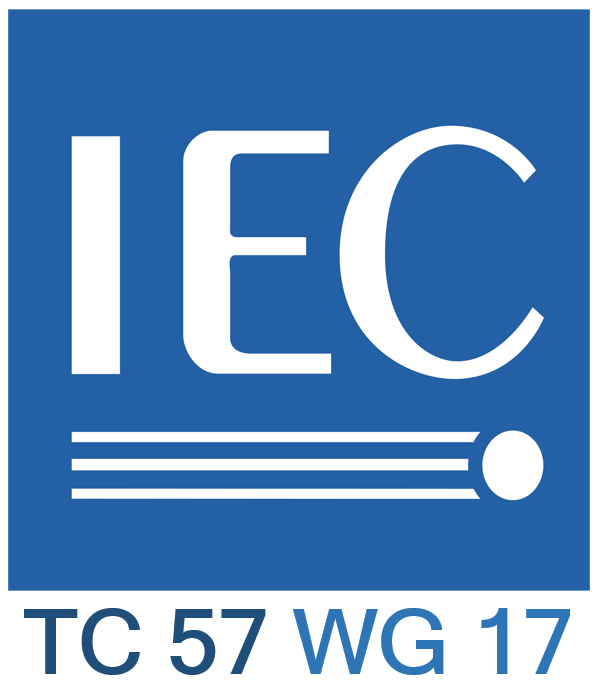 IEC TC 57 WG 17 is in charge of power system intelligent electronic device communication and associated data models for microgrids, distributed energy resources and distribution automation.
Many documents of the IEC 61850 series include definitions of data models. Starting three years ago, whenever one of these documents is circulated for review and comments to IEC or National Committees, it is also accompanied by machine readable files that described the model.
IEC TC57 WG17 was among the first to support this approach by publishing in 2018 the IEC TR 61850-90-6 document, dedicated for feeder automation, with its associated code component. The publication of data-related code components of the IEC 61850 uses XML grammar defined in IEC TS 61850-7-7 NSD (Namespace Specification Documents).
Many engineering tools are now able to import these NSD files so that users can define product device models by simply drag and drop from the pre-defined lists of Logical Nodes and Data Objects.
What is possibly not well known yet by users of the IEC 61850 series, but which may have considerable benefits for the industry, is the change in IP and licensing conditions as set by IEC applying to code components. The new conditions are intended to allow beta versions of code components to be reviewed and tested within pilot and research projects, before the final release accompanying the official publication of the relevant standard by IEC.
Put in other words, at all stages in the process of creating a new or revised IEC 61850 part, from initial discussion document through to committee and final drafts for voting, the IEC is encouraging people and organizations to use the draft data models in pilot or research projects.
The aim is to increase the quality of the model and ensure a good fit to market requirements, hence improving the quality of the final documents. The only duties for using such draft code components, are to not create a competition advantage (all potential suppliers should have access to the same draft content from IEC – at zero cost), and to provide feedback on any errors, omissions and ambiguities that are found. Of course, as with any draft or beta release the IEC doesn't guarantee any backward compatibility with the final publication.
"Light" versions of these machine readable data model descriptions are publicly available via https://www.iec.ch/tc57/supportdocuments
"Full" versions including descriptive texts are available to purchasers of the documents
Also available for reviewers are the data model descriptions to accompany the major new revision of IEC 61850-7-420.
This document describes data models for monitoring and controlling distributed energy resources (DER) and supports all the operating functions compatible with IEEE 1547 and many national or regional grid codes.
So if you would like a copy to test in a pilot project, then get back to your IEC National Committee and ask for the code components (note you will be asked to register as IEC expert, if not already the case). In the future, relevant code components such as XML schemas and example data files may be available with other TC57 standards.
Biography:

Laurent Guise graduated from the Ecole Supérieure d'Electricité (ESE SUPELEC Engineering school) and has been working for Schneider Electric in electrical network protection, monitoring and control systems for more than 20 years. Within Schneider-Electric, Laurent has been awarded the distinction of a Master Expert in Smart Grids and IEC 61850. He is leading, at the corporate level, the definition, coordination, and implementation of the smart grid standardization policy. Laurent is the convener of IEC TC 57 WG 17 in charge of feeder automation based on the leading IEC 61850 standard. He also leads the group in charge of the IEC roadmap within the IEC Smart Energy System Committee. At the European level, he chairs the CEN-CENELEC-ETSI Smart Grid Coordination Group in charge of ensuring the availability of the appropriate set of standards to support smart grid deployment in Europe.

Tom Berry studied Electrical Engineering at Bath University, UK. For the last 25 years he has worked for Schneider Electric in the UK and France. He has worked on control center projects integrating SCADA systems within dispatch training simulators, transmission and distribution network management systems. He now works "closer to the edge" as a software architect for feeder automation RTUs. He is a member of several IEC TC57 WGs and the editor of IEC TS 62361-102 technical report on CIM-61850 harmonization.