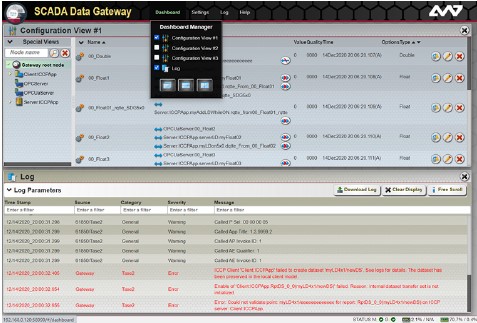 Introducing v5.0 of Triangle MicroWorks SCADA Data Gateway now supporting Linux and a web-based user interface allowing for multiple users.
Triangle's reliable & trusted SCADA Data Gateway has been used globally for over 20 years providing SCADA protocol translation/concentration to & from OPC (UA & Classic), IEC 61850, IEC 60870-6 (TASE.2/ICCP), IEC 60870-5, DNP3, or Modbus Client/Master & Server/Outstation devices.
The gateway can also support small- and large-scale projects up to 200,000 server points. Originally a Window's based application, the SCADA Data Gateway now has Linux support with many new features to increase ease of configuration and flexibility.