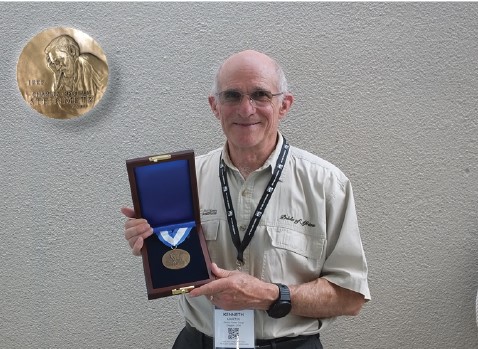 Kenneth Martin is the 2022 recipient of the IEEE Charles Proteus Steinmetz Award. He received it "For leadership in and sustained contributions to standards for synchrophasor measurements and communications for power system monitoring, protection, and control."
This award was established by the Board of Directors in 1979.
Ken is Senior Principal Engineer, Electric Power Group, He started working with synchrophasor measurement with the original PMUs in 1987 and led the development of many standards for synchrophasors. He chaired the development of the IEEE C37.118 Synchrophasor standard series. He is an active member of the PAC community and is a Life Fellow of the IEEE.