by Catherine Dalton, Electric Power Research Institute (EPRI)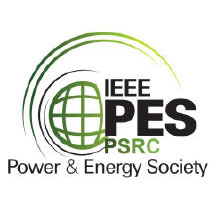 PES Power System Relaying and Control (PSRC) Committee is responsible for the development of standards, guides and reports covering different aspects of protection and control of electric power systems.
Officers of the PSRC committee for the term Jan 2023- Dec 2024 include:
Chair: Michael Thompson, 
Vice Chair: Gene Henneberg
Secretary: Jim Niemira 
Standards Coordinator: Don Lukach 
We are pleased to share an update on PSRC's subcommittees and working groups, who are diligently working on numerous Standards, Guides, papers, etc. for our industry.
Technical Paper Coordinator Report: at the IEEE general meeting 2023, scheduled in Orlando, FL, July 16- 20, there will be four panel sessions:
Integrating Relay Models with RMS Dynamic Simulations – Protection Perspective
Developing AI/ML applications for power system protection & control – Opportunities and Challenges
Augmenting power system protection & control – Industry perspectives and case studies of practical AI/ML applications
New developments to mitigate power line induced wildfire ignitions
Standards Coordinator's Report: PSRC Standards–65 to 70 Standards, 34 Active PARs, 12 PARs due in 2023
Mandatory IEEE SA Training for all PSRC, Subcommittee, and WG officers is underway. It includes IEEE SA Standards Group Chair Fundamentals Training, and Understanding IEEE SA's Antitrust, Competition, and Commercial Terms Policies. IEEE SA will be sending out notices.
Advisory Committee Reports: The pes-psrc.org website has been updated with a clean new look; we thank Rick Gamble for his wonderful support of our website. More information on the activities of the PSRC committee can be found at https://www.pes-psrc.org/.
The "Knowledge Base" section of the website contains some of the important reports published by PSRC committee during the past few decades, as well as other important PSRC Procedures. The PSRC Committee has three manuals that govern it:
Organization and Procedure Manual-covers committee and activities not governed by the IEEE Standards Association
Policies and Procedures for Standards Development for the PSRC Standards Committee
Policies and Procedures for Standards Development for the PSRC Standards Committee Working Groups
Relaying Communications (H Subcommittee) Report: HSC currently has 18 active Working Groups (WGs) and one TF. 11 WGs are working on IEEE Standards and 7 WG are generating PES Technical Reports. WG H6 completed Summary Report on "IEC 61850 Application Testing." It will be sent to HSC for approval in near future. WG H17 completed technical report "Establishing Links between COMTRADE, IEC 61850, and CIM." WG H22 PC37.249 "Guide for Categorizing Security Needs for Protection Related Data Files" is in comment resolution in SA and has received a one-year PAR extension. HSC approved the extension of HT55 with an assignment to "Investigate Distributed Cyber Physical Assessment for Grid Resilience and evaluate participation with other technical committees, societies, groups and associations that may have interest."
Protection and Control Practices (I Subcommittee) Report: I WG updates:
I32 – Survey relay test practices-awaiting responses from survey of electric utilities; I35 – Completed revision of IEEE Standard for Electrical Power System Device Function Numbers, Acronyms, and Contact Designations
I29 – PC37. 110 – Guide for Application of Current Transformers Used for Protective Relaying Purposes
I38 – PC37.92 – Standard for Low-Energy Analog Interfaces between Protective Relays and Power System Signal Sources
I47 – Review and revise: IEEE C37.231-2006 – IEEE Recommended Practice for Microprocessor-Based Protection Equipment Firmware Control-WG feels a Standard is warranted, so it is developing PAR for approval by PSRC MC
I49 – Report on Roadmap developing new or updating existing IEEE standards to address issues of Centralized Protection and Control (CPC) Systems-PSRC I-SC is joint sponsor with PSCCC as lead
I33 – Report on Review of Relay Testing Terms-Comments received in SC ballot have been addressed
Revised report will be resubmitted for SC ballot. Numerous other working groups met and are revising PARs, or going to ballot.
This information contained herein is from the January 2023 meeting. Reports for System Protection (C Subcommittee), Line Protection (D Subcommittee), Rotating Machinery (J Subcommittee), and Substation Protection (K Subcommittee), will be in the next PSRC update.
The latest meeting of the PSRC committee was held May 8-11, 2023, in Las Vegas, NV. Information from the May meeting will be shared in an upcoming PSRC column.
Next Meeting: 18-21 September 2023 Myrtle Beach, SC, USA.
Biography:

Catherine Dalton is a Strategic Account Executive at EPRI. She has broad experience in the electric utility industry. She is a Senior Member of the IEEE, and an active participant in IEEE PES PSRC. She has a master's degree in electrical engineering (Ohio State University,) and a MBA from the University of Dayton. Previously she worked for American Electric Power, Basler Electric, SEL and Beckwith Electric.