by Catherine Dalton, Electric Power Research Institute (EPRI)
PES Power System Relaying and Control (PSRC) Committee is responsible for the development of standards, guides and reports covering different aspects of protection and control of electric power systems.
Big thank you to SC and WG Chairs for processing PARs last few months!
All PARS that were to expire in 2020 are accounted for.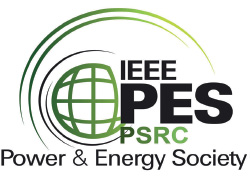 We hope that all is well for our IEEE families as we continue to work through these currently challenging times. Due to the current state of the universe, the IEEE PES Power System Relay Committee (PSRC) meeting scheduled in January 2021, jointly with JTCM, was successfully conducted.
We begin 2021 with a new slate of PSRC officers – Dr. Murty Yalla, Chair; Michael Thompson, Vice Chair: Gene Henneberg, Secretary; and Don Lukach, Standards Coordinator.
We lost a dear friend in December 2020. A special tribute was paid to Roy Moxley. Roy passed in December due to complications of Covid-19. Roy had a nearly 40 Yr. career contributing to the electric power system industry up to his retirement in 2018. He served the PSRC committee for many years.
Meeting Statistics: Total Attendees – 439
First time Attendees – 64 Attendees came from the following 22 countries: Austria, Belgium, Canada, Chile, China, Columbia, France, Germany, India, Italy, Japan, Netherlands, New Zealand, Philippines, Portugal, Saudi Arabia, South Korea, Spain, Switzerland, UAE, UK and USA
PSRC's subcommitteeshave been working diligently. These subcommittees include: Advisory, System Protection, Line Protection, Relaying Communications, Relaying Practices, Rotating Machinery Protection, and Substation Protection subcommittees.
Updates from each subcommittee are described herein. The Advisory committee continues to strengthen PSRC awareness by preparing technical articles as may be required for the promotion of technical committee working group activities about the art of relaying, and the work of the PSRC.
Awards and Recognition: Because we believe that award recipients deserve peer recognition in a face to face ceremony, no PSRC awards will be announced or issued during virtual meetings. All new and pending PSRC awards will be issued at our next PSRC physical meeting during the previously announced new Awards Ceremony section of the Monday reception dinner. Future May and September PSRC meetings will feature this awards ceremony, but not January JTCM meetings.
Please take this into consideration when making travel plans for future PSRC meetings. Don't miss recognizing or being recognized for the work our Committee and fellow PSRC members do throughout the year.
Reports of interest
Technical Paper Coordinator Report: The subcommittees have received the Call for Papers for the 2021 IEEE PES General Meeting, July 25-29, which is taking place virtually. Twenty-four papers were received for the paper session, and 12 papers will be accepted.
For the panel sessions, PSRC will be sponsoring two sessions:
The first is Protection challenges with high penetration of Inverter Based Resources (IBRs) – Part I: Transmission System
The second is Protection challenges with high penetration of Inverter Based Resources (IBRs) – Part I: Distribution System
The main committee members are reminded that reviewing papers for IEEE Transactions and Conferences is a responsibility of all Main Committee Members.
CIGRE Report – Given by Rich Hunt. Two new Working Groups have formed:
One is B5.73 Experiences and Trends related to Protection Automation and Control Systems Functional Integration
The second is B5.74 Busbar Protection Considerations When Using IEC 61850 Process Bus
CIGRE New Publications:
Technical Brochure 819 IEC 61850 based substation automation systems – Users expectations and stakeholders' interactions
Technical Bulletins:

Free downloads for CIGRE members
Free downloads for TBs >3 for anyone
CIGRE Events:
The 2021 Centennial Session will be held 21-25 August in Paris. Will use the 2020 papers, and the Special Reporter process of General Sessions.
2021 Centennial Session Preferential Subjects will be:

PS 1 Human Aspects in Protection, Automation and Control Systems (PACS)
PS 2 Communications Networks in Protection, AutomationaAnd Control Systems (PACS): Experience and Challenges

2021 CIGRE Grid of the Future Conference to be October 17-21 in Providence, RI
2022 CIGRE General Session
Call for Papers for the 2022 CIGRE General Session is just out
Abstracts due 30 April 2021. Authors notified 2 July 2021
Full papers will be due 7 Jan 2022
The B5 Preferential Subjects will be:

PS1 / Addressing Protection Related ChallengesiIn Networks with Low-Inertia and Low Fault-Current Levels
PS 2 / Applications of Emerging Technology for Protection, Automation and Control
PS 3 / Integration of Intelligence on Substations (Common PS with B3)
IEC Report– Given by Eric Udren
IEC TC 95, Measuring relays and protection systems: Chair – Dr. Murty Yalla; Secretary – Thierry Bardou, France. There are 22 participating member nations.
US Technical Advisory Group to USNC for TC 95: Eric A. Udren, TA and Chair of host PSRC I4; Normann Fischer, Deputy TA and Vice Chair of I4.
Financial support for US & USNC work in TC 95 standards: US DOE & Pacific Northwest National Labs (PNN; Jeff Dagle, PNNL, TAG Administrator.
IEC Standards Projects–Three most important relay product design and type test standards under revision with new requirements including configuration of relays under test:
60255-1 Ed 2 – Common Requirements – US commented on new CD 12/20
60255-27 Ed 3 – Safety requirements – US commented on new CD 12/20
60255-26 Ed 4 – EMC requirements – new CD or CDV expected soon.
IEC Functional standards:
60255-187-1 – Functional standard for motor, generator, xfmr percentage differential relays – CDV going to FDIS
60255-187-2 – Functional standard for busbar differential relays – early
60255-187-3 – Functional standard for line differential relays – advanced work headed for CD with PSRC inputs
60255-216-1 – Requirements for relays with digital I/O (e.g. MUs) – Draft in circulation. TC 95 proposes bringing PSRC H47 into JWG
New JWGs planned for HVDC protection and traveling wave prot/FL
TC 95-PSRC Standards Collaboration:
New TC 95 functional standards help developers create & demonstrate relays that reliably meet application needs:

Substantial US contributions to international writing teams
PSRC WGs formed to specifically contribute to selected projects

Revisions to TC 95 product design and type testing standards improve robustness and safety of products:

Substantial US contributions and comments to international writing teams
PSRC is aligning IEEE standards with IEC methods to achieve a single test setup/procedure and a single test (most cases) to meet IEC and IEEE requirements – reduce effort and cost for manufacturers as we get better products

IEEE PSRC and IEC TC 95 are collaborating more than ever to bring the best relays and applications in-ternationally
Standards Coordinator's Report – Given by Don Lukach
Big thank you to SC and WG Chairs for processing PARs last few months! All PARS that were to expire in 2020 are accounted for.
The next NesCom/ RevCom submittal deadline is February 12.
P&Ps are under review and expect more guidance on their application in the next few months. Summary information on our PARs can be found in the Main Committee Minutes and in IEEE SA myProject.
IEEE P2800 Update – Given by Manish Patel. discussed what to expect from IEEE P2800. The value it provides will be unified technical minimum requirements for IBR, and simplification and expedition of technical interconnection negotiations.
Specifications include performance and functional capabilities, functional default settings and ranges of allowable settings, measurement data for performance monitoring and model validation, required type and commissioning tests, and other verifications means. It will be applicable to BPS-connected, large-scale wind, solar, energy storage and HVDC-VSC.
NERC Report –Rich Bauer discussed:
Draft Reliability Guidelines
PRC-005 – Maintenance requirements for protection functions in the AVR system
Transmission connected dynamic reactive resources
PRC-019 – Inverter based resources, and PRC-023
He also discussed lessons learns regarding Cold Weather operation of SF6 circuit breakers, and lessons learned regarding single phase fault precipitates loss of generation and load.
Biography:

Catherine Dalton is a Strategic AccountExecutive at EPRI. Shehas broad experiencein the electric utilityindustry. She is aSenior Member ofthe IEEE, and anactive participantin IEEE PES PSRC.She has a Master'sdegree in electricalengineering (OhioState University,) and a MBA from the University of Dayton. Previously she workedfor American ElectricPower, Basler Electric,SEL and BeckwithElectric.