by James Formea, Eaton, USA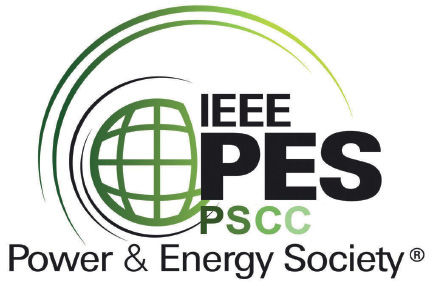 The IEEE PES Power System Communications and Cybersecurity Committee (PSCCC) was happy to participate in another successful PES Joint Technical Committee Meeting in January, kicking off a series of three face-to-face meetings scheduled in 2020.
The Protocols and Communications Architecture (P0), Cybersecurity (S0), and Power Line Carrier (C0) subcommittees of the PSCCC all met, along with more than twenty-five working groups (WG), task forces (TF), and study groups (SG) of these subcommittees. Each subcommittee, including the Wireline Subcommittee (E0) and Optical Fiber Subcommittee (F0), presented updates to the PSCCC main committee in a culminating session at the end of the week.
In response to information collected by Task Force S11 in an industry survey conducted in late 2019, the Cybersecurity (S0) subcommittee approved the formation of three new study groups to consider the development and submission of project authorization requests (PARs) to explore topics in which survey respondents showed a high level of interest and need for standardization.
Study Group S14 will investigate the use of HTTPS and TLS on devices for electric power systems.
Study Group S15 will investigate the implementation of security for IEC 61850 GOOSE and Sampled Values messaging.
Study Group S16 will consider the application of intrusion detection and prevention systems (IDS/IPS) for security in electric power systems.
These projects will kick off in May as other active projects continue through various phases of the balloting and comment resolution process.
In addition to the new projects approved by S0, the Protocols and Architecture (P0) subcommittee and PSCCC main committee approved the formation of a joint working group with Standards Coordinating Committee 21 (SCC21) to revise IEEE Std 2030-2011, IEEE Guide for Smart Grid Interoperability of Energy Technology and Information Technology Operation with the Electric Power System (EPS), End-Use Applications, and Loads. The P0 subcommittee and PSCCC main committee also approved the initiation of activities to pursue dual-logo status with the International Electrotechnical Commission (IEC) for IEEE Std. 1815.1, Exchanging Information Between Networks Implementing IEC 61850 and IEEE Std. 1815 (DNP3).
The work of the PSCCC is carried out by many volunteers whose activities are led by subcommittee officers who volunteer their time to coordinate the technical activities of each subcommittee, including standards development activities, technical paper reviews, and other activities within the Committee's scope.
The PSCCC is proud to announce new subcommittee officer appointments that took effect in late 2019 and early 2020:
Craig Palmer has been named chair of the Power Line Carrier (C0) subcommittee, assisted by vice chair Tony Bell
Del Khomarlou has been installed as chair of the Optical Fiber (F0) subcommittee, assisted by vice chair Corrine Dimnik
Benton Vandiver has been appointed as chair of the Protocols and Architecture (P0) subcommittee, assisted by vice chair Tom Dahlin
Finally, Scott Mix has been named vice chair of the Cybersecurity (S0) subcommittee, assisting current chair Steven Kunsman
John Fuller continues to serve as chair of the Wireline (E0) subcommittee, assisted by vice chair Ernie Gallo
The PSCCC will meet jointly with the Power System Relaying and Control Committee (PSRCC), May 4-7 2020, in Nashville, TN
Please visit our website at https://sites.ieee.org/pes-pscc/ and follow @IEEE_PES_PSCC on Twitter to keep up with our upcoming meetings and events!
We are always looking for volunteers to join one or more of our ongoing projects – no standards development experience necessary!
Biography
James Formea earned his BSEE from Marquette University and is Engineering Manager for Control Systems & Technology in the Power Systems Division of Eaton, where he leads a diverse team of engineers in the specification, implementation, and field support of system protection, communications, automation, and cybersecurity features across Eaton's portfolio of medium voltage distribution system controls. He is a Senior Member of the IEEE, and is the Secretary of the IEEE PES Power System Communications and Cybersecurity Committee. He is also a member of IEC Technical Committee 57 Working Group 15. When not working on utility solutions or industry standards, he can be found supporting public safety communications interoperability and incident management initiatives as an officer with his local fire department.