The International Conference and Exhibition" Relay Protection and Automation for Electric Power Systems 2021" was held at the Exhibition of Achievements of National Economy in Moscow, Russia.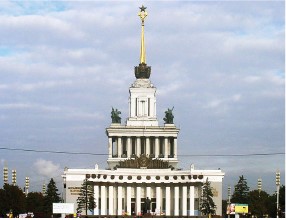 Due to the unfavorable epidemiological situation in the world, the Оorganizing Сcommittee decided to hold the P&A-2021 as a hybrid event with foreign participants in remote online format. The foreign speakers submitted in advance pre-recorded video presentations of their papers that were shown during the paper sessions.
The conference was aimed at analyzing the current state of Power System Protection, Automation and Emergency Control (RPA). It provided the participants with the opportunity to discuss the actual trends and prospective development of RPA and its architecture and design concept, and to share the experiences in designing and operating digital RPA.
The conference opening was followed by an exhibition VIP tour and a plenary session.
The CIGRE B5 seminar covered the work of several working groups on topics of interest to our industry.
The paper sessions included many papers on IEC 61850 and digital substation, PACS of distribution networks with renewable energy sources and energy storage systems, PAC technology development and cyber security and its impact.
The social program included a welcome cocktail at the end of the first day.