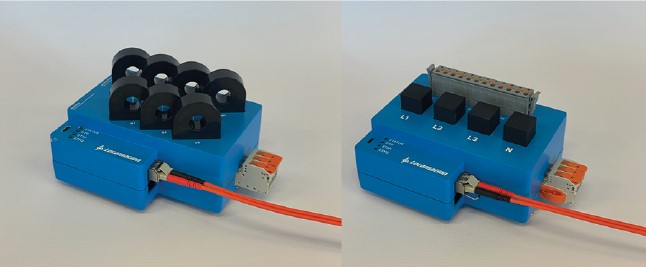 To master the challenges of the energy transition, utilities are looking for the most effective way to digitize their substations.
Stand-Alone Merging Units (SAMUs) are the go-to solution for the digitization of process data, but their implementation has been met with hesitation due to their cost and labor-intensive installation, testing, and maintenance.
In 2005, Locamation released a current and voltage sensor as part of its centralized protection and control substation automation solution.
Locamation is now introducing a new generation of sensors that directly support IEC 61850, IEC 61869, and PTP time stamping.
The Merging Sensors are compatible with any IEC 61850 IED or software-defined substation automation solution.
Furthermore, due to their compactness and ease of installation, the sensors are ideal for retrofitting old substations.