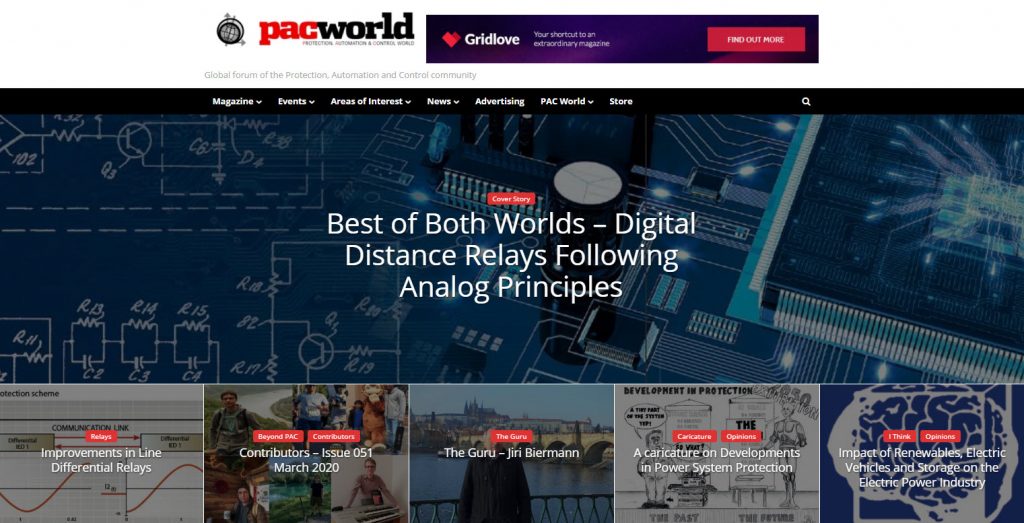 We're excited to announce that our new website is released, which will improve functionality, readability, cyber security, and usability. Please take a look around and let us know what you think. We have only included our most recent magazines for release timing, but fear not, we'll be adding the past issues also.
In addition to the website layout change, our subscriptions or member benefits have also improved. We have increased the benefits of becoming a member. We will move all current subscription data to the new website so it is not lost.
Please take this time to support PAC World by becoming a paid PAC World member if you have not already done so.
With a $25.00 annual membership fee, you will get the following benefits for one year:
· PAC World magazine (published quarterly – March, June, September, December) with information to help you understand and implement existing, new, and emerging technologies related to the electric power system protection, control, and substation automation industry.
· Supporting the knowledge and growth of the PAC Industry
· Full website access, including access to members-only contents and area of the PAC World website.
· More exciting things to come…
o Corporate Pricing/Membership
o Reduced registration price to future PAC World conferences/events
o Ability to download past articles, papers, presentations, etc.
Enjoy the new website!