Universal Protection Device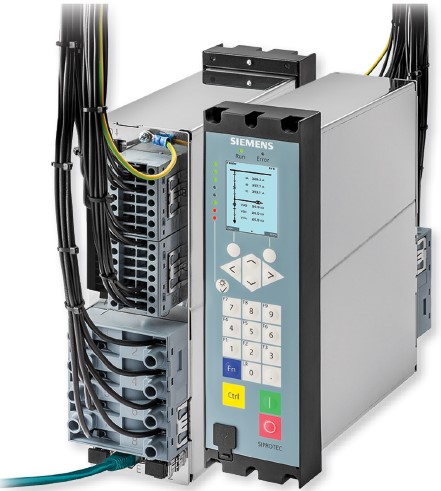 The SIPROTEC 7SX800 universal protection relay helps you in optimizing your device variants and the associated training and spare-parts costs. This efficient and compact device protects your feeders and motors in the medium-voltage power grids.
The protection relay offers an extensive protection function library that you can easily activate for your specific application by using function points.
It also provides the functionality for your decoupling applications. Furthermore, SIPROTEC 7SX800 features virtual testing with SIPROTEC DigitalTwin and its IoT connectivity enables simple access to all device data.
The integrated cybersecurity functions protect your device and increase the availability of your power system.