PAC World: When and where were you born?
E.S.: Evanston, Illinois, 1947.
PAC World: Where did you go to school?
E.S.: I attended the public schools in Northbrook Illinois. I graduated from Glenbrook North High School in 1965.
PAC World: Who do you think is the person that had the most influence on you when you were growing up?
E.S: My father.
PAC World: Do you remember anything from your childhood related to your long family tradition that you think contributed to you becoming an engineer?
E.S.: My dad was always building something, fixing something, doing something, and I was always there learning.
PAC World: Did you have any specific interests while you were in school?
E.S.: Math, Chemistry, Physics, English, Grammar, and Swimming.
PAC World: Why did you decide to continue your education?
E.S.: I wanted to take science, math, technology and try to make the world a little better.
PAC World: How did you choose which University to go to?
E.S.: My grandfather went to Purdue, and it's a great engineering school.
PAC World: Did you study electric power systems or protection while in college?
E.S.: Not at Purdue, but I did later at Washington State University.
PAC World: What was the reason to do your Ph. D. at Washington State instead of Purdue?
E.S.: Because I was already living out West. Washington State University was maintaining an interest in electric power systems. There were a lot of great professors there including Cliff Mosher, Glen Hower, John Szablya, Al Flechsig, Dick Baker, Dave Seamans to name a few.
PAC World: Did you have any other interests while in University?
E.S.: I was interested in a lot of things like high voltages, plasma physics, electrical breakdown, electromagnetics, antennas, and signal and systems.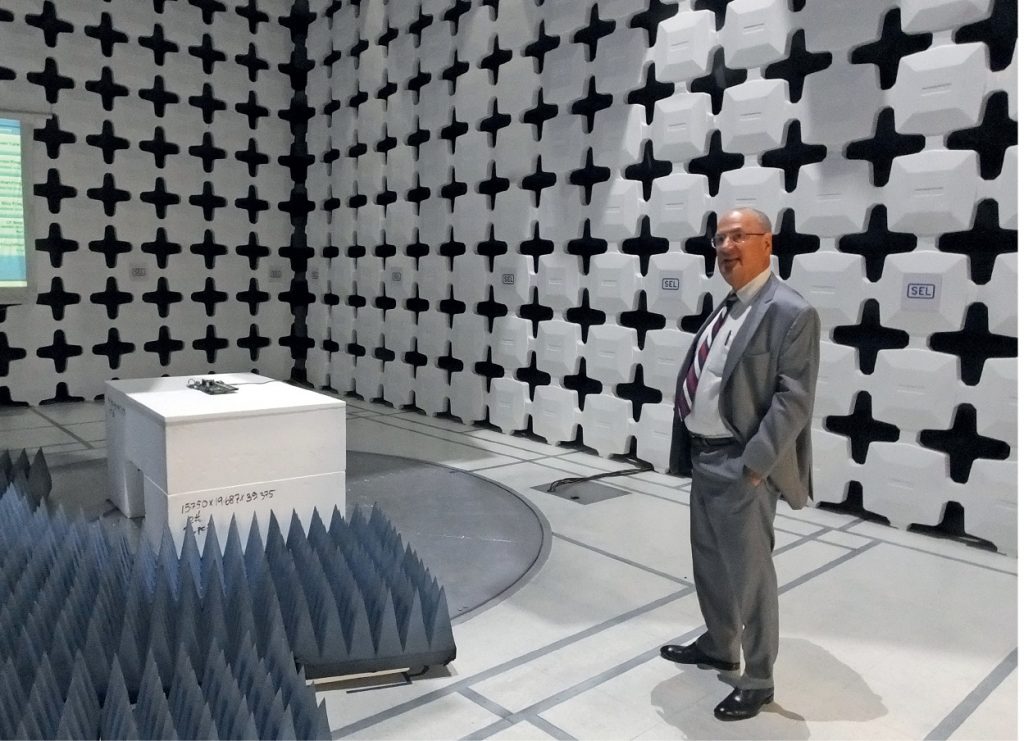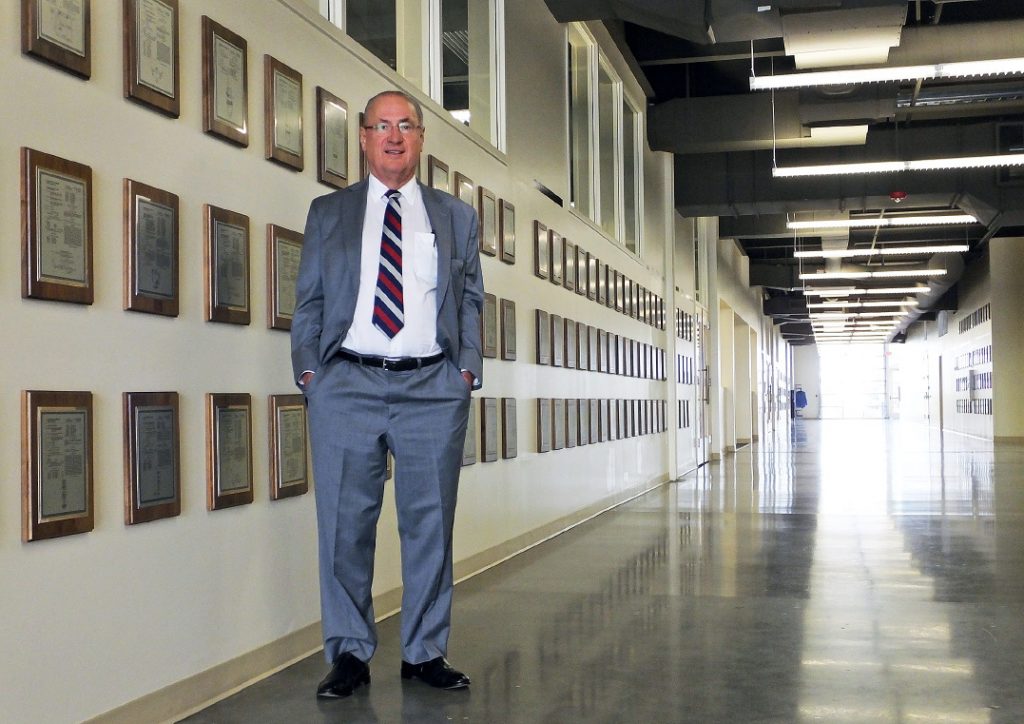 PAC World: What was your first job?
E.S.: I started my first job after college in June 1968 with the US Department of Defense. I was there for five years. After that, I went to work for a small company in California before enrolling in a doctoral program in power engineering at Washington State University.
PAC World: Later you switched to an academic career. Why did you do that?
E.S.: I had an interest in electric power. It started when I was working on my Master's thesis and I was looking at electromagnetics and electric breakdown phenomena.
PAC World: Why did you decide to leave your academic career and start your own company?
E.S: I really needed to see if I could make things people would use and like.
PAC World: But you could have done that at your father's company?
E.S.: I was very close to my father but never worked for his company. He was very close to his father and never worked for him either. I wanted to start my own company and see what I could do. I guess we are all just three very independent spirits!
PAC World: What was the most challenging task at the beginning?
E.S.: Everything was a challenge then! Coming up with the principles, being able to prove them, being able to design equipment that embodies those principles, finding a way to test them to my satisfaction and to our customers' satisfaction, being able to show to customers to their satisfaction, building the processes to make things, hiring people who could and would want to participate in all of
that. Everything!
PAC World: How did you grow the company from a few people at the beginning to the global company it is today?
E.S.:
Organically
Profit fuels growth
Maintaining ownership and control.
Being creative and inventing the future one day at a time
GRIT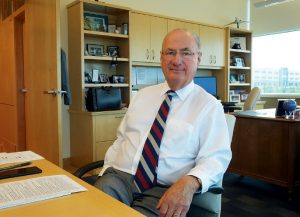 PAC World: Today SEL is an employee owned company.
What does that mean, and why did you do it?
E.S.: It means that our employees own their careers, their future, and the future is certain for our customers. The company is really to serve our industry. If it is my company, it's not going to be forever, so to ensure its future it needs to be owned by the employees. I wanted the employees to own what they are doing, not to rent it. We are all owners and that is fabulous!
PAC World: What has been the most challenging project that you worked on?
E.S.: Inventing and developing successful time-domain and traveling wave protection.
PAC World: What is the most satisfying one?
E.S.: Same! It's exciting and satisfying to see the new technology go to work!!
PAC World: You have more than 200 patents and were recently inducted into the US Inventors Hall of Fame. Where do you get all these ideas from?
E.S.: Invention stems from realizing problems that need to be solved, thinking, learning, sharing, trying, and never, ever, giving up. Also, I believe creativity stems from the "self," and invention satisfies something very important inside.
PAC World: For a couple of decades multifunctional protection IED's have been loaded with advanced protection and other functions, but many people still use them as if they are electromechanical relays. What do we need to do to change that?
E.S.: As an industry, we share and learn together. We need to be very careful, yet deliberate; patient, yet open. We'll make the smoothest, safest, happiest, most successful changes that way.
PAC World: You introduced synchrophasor measurements in protection IED's long time ago, but not many people take advantage of their availability. What would you advise them?
E.S.: Use them; have fun with them; learn. And, meanwhile, what can we do that's even BETTER.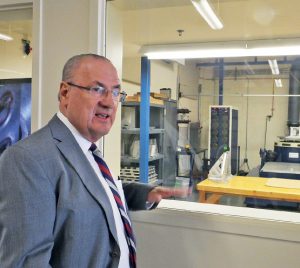 PAC World: Today we are part of the transition from hard wired protection and control systems to IEC 61850 communications based fully digital substations. What is your opinion about it, the benefits and challenges?
E.S.: I knew this question would be in here somewhere, Alex!!! The protocols of 61850 are useful, and have a place, but I believe they're only one step along the way. The electric power industry needs to continue to innovate and no one standard should hold us back.
PAC World: The electrical power grid today is very different from the power grid of the twentieth century. What do you think about the impact of inverter based distributed energy resources on protection and control systems?
E.S.: We can no longer count on generators to establish fault currents. That drives new thinking. Time-Domain and T.W. protection depend more on the fault; less on the sources.
PAC World: What is your opinion about centralized substation protection systems?
E.S.: Bright. Essential. Fundamental. We're moving our commodity, energy, at the speed of light!!
PAC World: What do you believe is the best way to share your knowledge and experience with the new generation of protection engineers?
E.S.: Inventing, designing, producing; working with schools. Writing, speaking, and opportunities like this one, your magazine. Teaching.
PAC World: What do you think is most important for a protection engineer's development today?
E.S.: Learning the fundamentals. First Principles. F = ma and you can't push on a rope.
PAC World: What do you consider the biggest challenge in your professional career?
E.S.: Encouraging independent thinking; fostering creativity.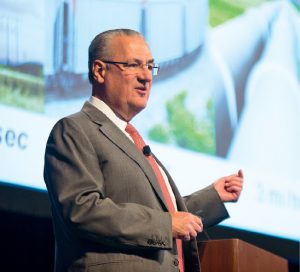 PAC World: What do you think about the role of
artificial intelligence in our industry?
E.S.: When you are as close to the power system as protective relays are, you need a fast and deterministic behavior. I believe that the protection principles should be based on the physical properties of the apparatus and systems being protected. So, I see a limited application for AI in that regard. But, I see its role in processing the terabytes of data being collected today.
PAC World: Today many things around us are happening in "the Cloud." Do you think we will ever see Protection as a Service in the Cloud?
E.S.: Well, if the Cloud is in the substation – yes. But if we are talking about a server farm somewhere, we should not forget the limitation of the speed of light. The distance from the power system will have an impact on the performance, so in this case I would say – no, I don't see that. On top of that is the issue of ownership, cybersecurity and many others are making it very complex. And in protection we should try to keep it as simple and as close to the process as possible.
PAC World: What do you consider your biggest professional accomplishment?
E.S.: Staying with it for decades, and seeing things work better; and creating an organization that is independent, creative, and successful.
PAC World: You have received many awards throughout your career. Is there a specific one which is the most important to you?
E.S.: People have been kind and generous towards me and us. I'm always surprised, but appreciative. But no, I don't have a favorite one. They are all important to me.
PAC World: What do you think we need to do to attract more young people to our industry?
E.S.: Get them hooked on the value of the work and the fun in it!!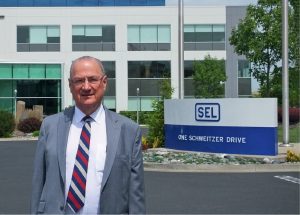 PAC World: What is the advice that you would give when you are in front of an audience of young people?
E.S.: Study hard. Work hard. Never give up.
PAC World: We all face personal challenges in our lives. You had to fight cancer. How did you win this battle?
E.S.: It is a devastating diagnosis. But I was able to overcome
it with the support of my wife, our family, faith, friends and being very open about it. It was not easy and took about a year and a half, but I was able to plow through the chemo and the recovery.
PAC World: What do you consider your most important personal achievement?
E.S.: Being productive and finding happiness in doing things that make the world a better place.
PAC World: What do you think about social inequality and what can we do about it?
E.S.: My wife and I are blessed to be able to help. We enjoy building schools, supporting education at all levels and caring for the less fortunate in the US and in Mexico.
PAC World: You have traveled to many countries. Do you have a favorite place to visit?
E.S.: Mexico. And, I love being home!
PAC World: Do you have a hobby or something that you like to do when you are not working?
E.S.: Amateur radio, biking, enjoying family.
PAC World: How do you mix your professional and your personal life?
E.S.: They're inseparable, and I enjoy that.
PAC World: You are still working in different roles. Do you ever consider retiring?
E.S.: NO.
PAC World: What is your favorite music?
E.S.: Bach, especially the choral preludes.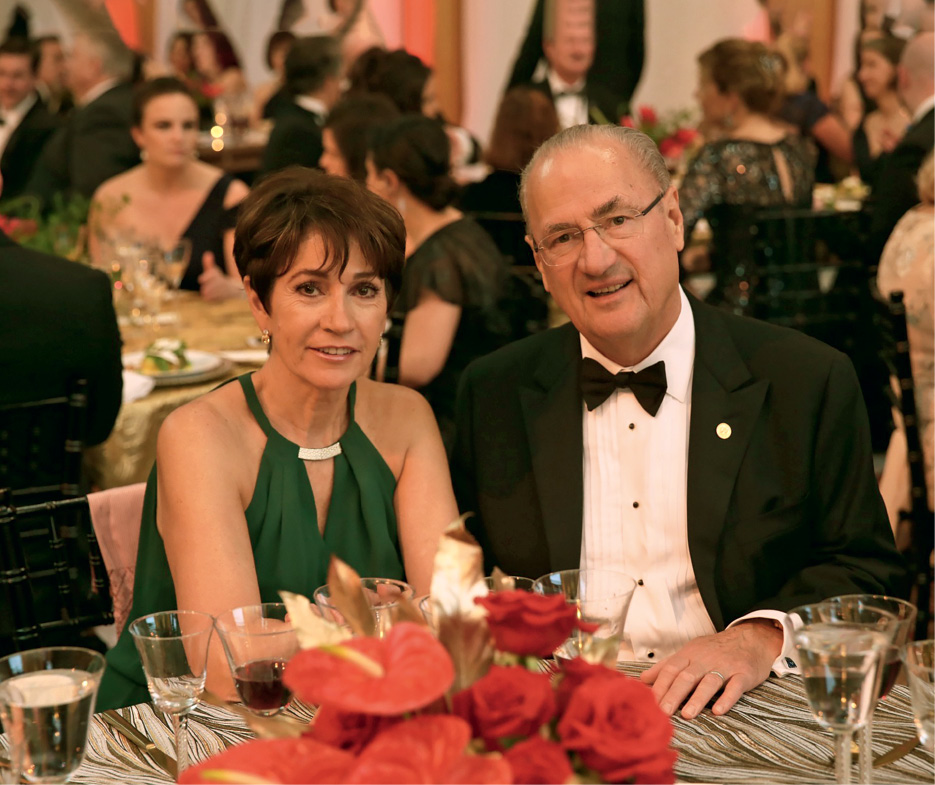 PAC World: What is your favorite form of entertainment?
E.S.: Reading, boating, antennas, and radio.
PAC World: Do you have any favorite food?
E.S.: Spareribs, sauerkraut, mashed potatoes.
PAC World: Do you have a motto?
E.S.: Do business the way our moms would want us to.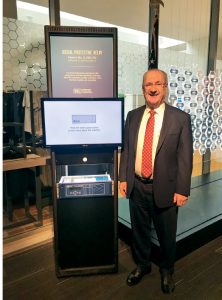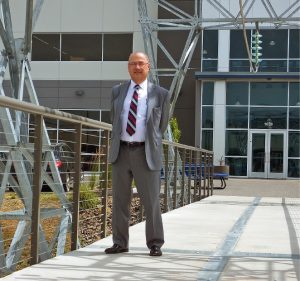 Biography: Dr. Edmund O. Schweitzer, III, is the founder, president and chief technology officer of Schweitzer Engineering Laboratories.

He is recognized as a pioneer in digital protection and holds the grade of Fellow in the IEEE, a title bestowed on less than one percent of IEEE members. In 2019, he was inducted into the National Inventors Hall of Fame.

Schweitzer received the 2012 Medal in Power Engineering, the highest award given by IEEE, for his leadership in revolutionizing the performance of electrical power systems with computer-based protection and control equipment. In 2002, he was elected as a member of the National Academy of Engineering.

A prolific inventor and the author of dozens of technical papers in the areas of digital relay design and reliability, Schweitzer holds more than 200 patents worldwide. Schweitzer received his bachelor's and master's degrees in electrical engineering from Purdue University, and his doctorate from Washington State University.