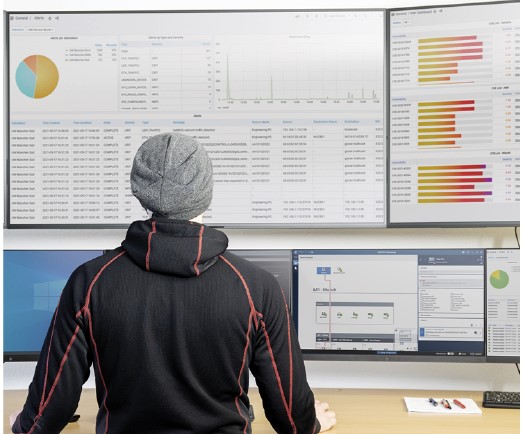 OMICRON's GridOps is the central management system for the Intrusion Detection System (IDS) StationGuard. It is the optimal addition to detect, identify, and investigate all cybersecurity risks in one place.
GridOps' vulnerabilities dashboard offers a crucial understanding of the network's critical points and the security vulnerability exposure of all IEDs in the system. It also informs users about recently discovered vulnerabilities by continuously auditing these assets for any potential threats. The creation and updating of the system's asset inventory occur automatically. Detailed asset information is collected from multiple sources (i.e., engineering files, passive and active scanning, etc.)
GridOps delivers conclusive information for better-informed, critical decision-making about risk posture.