by Yana A. St. Clair, Esq.
We can't escape the fact that our world is full of technological advancements, but we need to assess how we handle them, and not allow things to get out of control.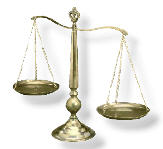 Over our last several issues we have been discussing drones and their exciting, and disconcerting potential for use in day-to-day life. As previously addressed, drones can be a super fun recreational gadget for personal and family use, where quite importantly, you must educate yourself on the legalities surrounding the various issues pertaining to the proper, locally approved, use of your recreational drone.
These fun little guys are also great for educational purposes and are often employed by teachers and scholars of many different kinds, where some of the use requirements are less stringent.
Then again, we get into a more troublesome area, where drones can, and often are, used for criminal, or at least questionable and worrisome activities.
Meaning, drones are essentially "flies on the wall" if you will. Flies you don't want, that see you, and record you, during potentially very private times, without your consent. Now this can be perpetrated by private individuals, such as Peeping Toms, like a recreational drone user flying over your property when you're sunbathing in your back yard. But they can also be used by law enforcement agencies stretching the arms of permissible searches, without a warrant, as previously discussed, which is a matter apparently quite troublesome to many advocacy groups concerned with civil rights and privacy violations.
Now with all that said and done, you must be asking yourselves the same question that I am: Is there anything I can do to protect myself from this unwanted, unwarranted invasion of my sacred privacy? Well to not much dismay, many people have been asking themselves the same question, and have accumulated plentiful resources to help you along the way.
An informative article by science and technology writer, Georgina Torbet, PhD, details a number of ways you can attempt to prevent drone intrusion into your life, but sadly most of them aren't generally available to average Joes such as ourselves. They include:
1. Anti-Drone Drones
2. Anti-Drone Birds, (I'd love to get my hands on some of those, but unfortunately most of us don't have access to trained eagles…)
3. Then we have Anti-Drone Jammers, also known as an Anti UAV Defense System (AUDS), which scans the skies for drones, or as a more reasonable option you may opt for a "DroneDefender" which "is an accurate anti-drone rifle that uses targeted radio signals to disrupt drone controls. It works much in the same way that the AUDS operates. It currently has a range over 1,300 feet but may be able to reach even farther in the future."
The article also mentions:
Drone-Blinding Lasers
Drone-Detection Systems and
Drone Hijacks
But as fairly apparent, and previously stated, these anti-drone protection methods are hardly available to the general public. So, at the end of the day, the most effective method would unarguably be the implementation of anti-drone abuse legislation.
Not surprisingly the ACLU has been a frontrunner in their attempts to put forth such laws and initiatives. As stated by Jay Stanley, senior policy analyst for the ACLU: "If drones are going to find a place in American life and commerce, then the privacy questions are going to need to be put to rest."
In closing, we can't escape the reality of the fact that our world is on a superhighway to many futuristic marvels, full of technological advancements, but naturally as with everything in life there is a price to pay, and we need to assess how we handle it, and how we don't let it get out of control, or more importantly, allow it to control us.
And finally, as perfectly stated: "There's a whole host of things that drones can do," said the ACLU's Bohm. "And we want to enjoy the benefits of this technology without becoming a surveillance society."
Disclosure: Please note that none of the information contained within the above column is to be considered legal advice.
Biography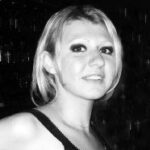 Yana is an American attorney licensed to practice in all State and Federal courts of California.  Yana holds a Bachelor of Arts Degree in Political Science specializing in International Relations from UCLA, the Degree of Juris Doctor from Loyola Law School, and a Master of Business Administration Degree from Ashford University.  Since the beginning of her undergraduate studies, Yana has been involved in various aspects of the field of Electrical Engineering, where she employs her business and legal knowledge to consulting and advising businesses and individuals on relevant topics of concern. Yana also serves as Editor for PACWorld magazine, having been with the publication since its inception.  As an attorney, Yana specializes in criminal defense, where she devotes her talents and expertise to fighting for her clients' rights and freedom.