by Richard Adams, Ramboll, UK
News from CIGRE Study Committee B5 Protection and Automation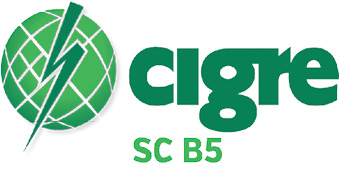 The CIGRE Session 2022 will soon take place from 28 August to 02 September 2022 at the Palais des Congres in Paris. SC B5 will host 3 preferential subjects as follows:
PS 1: Addressing Protection Related Challenges in Network with Low-Inertia and Low Fault-Current levels

Special Reporter – Sean McGuiness (IE)

PS 2: Applications of Emerging Technology for Protection, Automation and Control

Special Reporter – Tianshu Bi (CN)

PS 3: Integration of Intelligence on Substations (Common PS with B3)

Special Reporter – Peter Kreutzer (CH)
The full papers have been reviewed and the Special Report has been prepared and summarizes the papers and raise questions for response at the session by way of contributions submitted ahead of the sessions.
PS1 and PS2 will be presented on Friday 2nd September whilst PS 3 will be a joint session with SC B3 (Substations and electrical installations) on the afternoon of Tuesday 30th August. B5 will host a poster session on the afternoon of Thursday 1st September.
SC B5 will also host a tutorial on the morning of Tuesday 30th August, titled 'System Integrity Protection Schemes in the Context of Evolving Power Grids' with three speakers:
Cedric Moors
Vladimir Terzija
Alex Apostolov
The following two WGs are awaiting approval of their ToRs and will hopefully be able to start their work soon:
WG B5.78 – New requirements of network protection and control for renewable energy integration
WG B5.79 – Protection Roadmap for Low Inertia and Low Fault Current Networks
WG B5.77 (Requirements for Information Technologies (IT) and Operational Technology (OT) managed of Protection, Automation and Control Systems (PACS)) is about to commence its work, whilst another WG proposal is still being finalized.
The CIGRE 'Green Book' by SC B5; 'IEC 61850 Principles and Applications to Electric Power Systems' has been completed and published and can be purchased here: https://link.springer.com/book/10.1007/978-3-031-06912-3.
The hard copy version should also be available to purchase at the Paris Session.
Joint Working Group B5/D2.67 (Time in Communication Networks, Protection and Control Applications – Time Sources and Distribution Methods) has almost completed its work, with the final draft having been submitted for review ahead of publishing, which is expected to be around October. WG B5.60 (Protection, Automation and Control Architectures with Functionality Independent of Hardware) is also nearing completion and hoping to finish its work this year.
Biography:

Richard Adams is Team Leader – Engineering with PSC in UK. He has a degree in Electronic and Electrical Engineering, is a Fellow of The Institution of Engineering and Technology (FIET) and a member of the organizing committee for the IET DPSP (Developments in Power System Protection) conference. He is currently Secretary for CIGRE Study Committee B5, having been involved in CIGRE since 2003, initially as UK Regular Member, then later as a member of the Strategic Advisory Group. In 2020 he was awarded the CIGRE Distinguished Member award. Richard is married with three children and likes to get out walking if there's time.