by Richard Adams, PSC, UK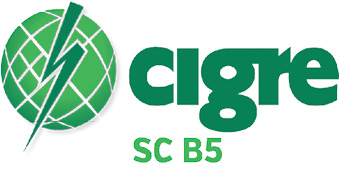 News from CIGRE Study Committee B5 Protection and Automation
SC B5 will participate in the CIGRE Cairns 2023 International Symposium, 4th – 7th September 2023. 30 papers have been accepted for SC B5 and will be presented over 6 sessions and SC B5 will also present a tutorial entitled "Applying synchrophasor technology for protection of the power system."
SAPAC 2023 (South East Asia Protection Automation Conference) will also be held in conjunction with the symposium.
The call for papers for CIGRE Session 2024 has been issued and SC B5 will have two preferential subjects as follows:
PS1: Practical experiences and new developments of Process bus:
Experience feedback and implementations of IEC 61850 based process bus
Synergies with virtualization and hardware consolidation
Use of process-near interface Intelligent Electronic Device (IED) and Low Power Instrument Transformers (LPIT)
PS2: Acceptance, Commissioning, and Field Testing for Protection, Automation and Control Systems:
Current practices and experience feedback
Challenges and Perspectives for a new era of Protection, Automation and Control Systems
Skills, tools and testing methods
The 2024 Paris Session will take place 25 – to 30 August next year, and takes place between the Paris Olympic Games, which will be held from 24 July to 11 August 2024, and the Paralympic Games, which will take place from 28 August to 8 September 2024 (3 day overlap).
The International Olympic Committee (IOC) has been pre-empting the main hotels and reception venues in Paris, while it finalizes its own requirements and as a result availability for the Paris Session week is very poor.
Some hotels have guaranteed the availability of many rooms for Paris 2024 to Central Office, and it is hoped that this will be confirmed soon.
If you are planning to attend the Paris Session next year, please bear this in mind and try to book accommodation well in advance and also keep an eye out for any general emails from CIGRE regarding availability of accommodation.
A second edition of the CIGRE "Green Book" by SC B5; "IEC 61850 Principles and Applications to Electric Power Systems," which contains some quality corrections (technical content is unaltered) has been completed and published.
It can be purchased at:
https://link.springer.com/
Biography:

Richard Adams is Team Leader – Engineering with PSC in UK. He has a degree in Electronic and Electrical Engineering, is a Fellow of The Institution of Engineering and Technology (FIET) and a member of the organizing committee for the IET DPSP (Developments in Power System Protection) conference. He is currently Secretary for CIGRE Study Committee B5, having been involved in CIGRE since 2003, initially as UK Regular Member, then later as a member of the Strategic Advisory Group. In 2020 he was awarded the CIGRE Distinguished Member award. Richard is married with three children and likes to get out walking if there's time.