Transformed the Protection, Automation, and Control World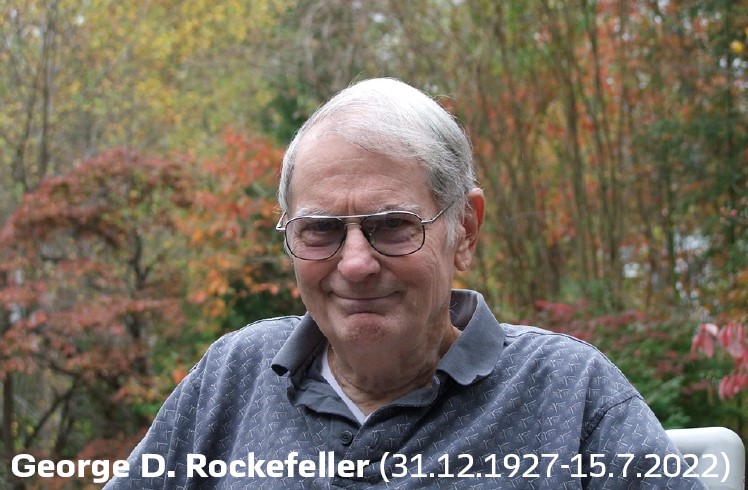 Our industry lost George Dorwort Rockefeller, the inventor of the computer-based protective relay, on July 15, 2022, at age 94. PAC World interviewed George as Guru in the March 2011 issue.
We live today in a world of protection, automation, and control of electric power transmission and distribution systems based on interaction of computer systems processing digitized measurement signals and applying savvy algorithms for rapid and control actions with reporting. In the mid-1960s, this world was based on electromechanical relays and controls, with some contribution from solid-state analog electronics. These technologies were obsolescent by 1990 – what was the tipping point of this change?
In 1967, George Rockefeller was the leading protective relaying application expert with Westinghouse Electric Corporation in Newark, New Jersey. In his after-hours Master of Science Degree program at Newark College of Engineering (now NJIT), he merged his study of industrial process control computer techniques with his protective relaying expertise to conceive the first architectural and functional invention of a protective relaying system based on a digital computer, later reported in an IEEE Transactions paper. George pressed his management to fund experimental development of a high-speed transmission line relay based on an industrial process control computer and began work in late 1969. The development program created Prodar 70, the world's first computer relay, commissioned on a 230 kV transmission line at Tesla Substation of Pacific Gas & Electric Company in February of 1971. A pair of 1972 IEEE Transactions papers describe detailed design and operation.
The highly successful service experience of Prodar 70 transformed industry understanding of its future direction – no one had seen a relay system like this. Five years before the introduction of the first commercial microprocessors and 15 years before the advent of practical low-cost processors capable of relaying, our industry saw a relay of competitive trip speed performance, complex logic, three exotically-shaped distance zones to handle high-resistance faults and load flows, detailed fault event reporting on a teletype printer, and printable oscillographic sampled-data records preserved on punched paper data tape. With A/D conversion at 12 samples per power cycle, Prodar 70 had no calibration or drift, and could alarm for its own failures (which were never seen in six years of field service).
The experience of Prodar 70 triggered several other relay technology trials, as well as a raft of technical papers and IEEE Tutorial sessions on computer relaying and fault decision algorithms for analysis of sampled data streams during the 1970s. The first commercially viable products entered service around 1985.
Meanwhile, George transitioned to leadership of system protection engineering at Consolidated Edison Company of New York. He continued his service to the protective relaying industry into his retirement.
The transformational changes and capabilities introduced by George's invention 55 years ago are at the core of how we are building the emerging systems that monitor, protect, control, and manage the emerging multi-energy, complex, zero-carbon electric grid.