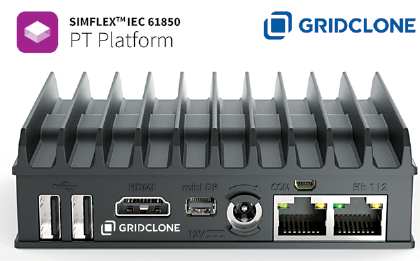 GridClone introduced SimFlexTM Performance Testing Platform with new PTB device and extension or renown Client Simulator and SCL Checker applications.
The Performance Testing Platform enables detail and/or (pre)conformance testing of IEC 61850 GOOSE and SV implementations.
It provides high precision recording for validation of time performance and unique and flexible publishing capabilities of GO and SV. Enabling simulation of regular and nonregular sequences, from corrupted communication format and faulty mechanics to network issues.
The Performance Testing Platform is designed to enable full automation of testing environment with interfaces to operate and/or be operated by other testing equipment and applications.