Communications for Electric Vehicle Charging Management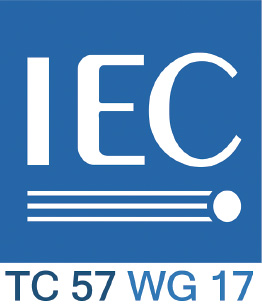 b y Tom Berry, Schneider-Electric
IEC TC 57 WG 17 is in charge of power system intelligent electronic device communication and associated data models for microgrids, distributed energy resources and distribution automation.
Work is progressing for IEC 63110 "Protocol for management of electric vehicles charging and discharging infrastructures". This is destined to replace OCPP as the communication protocol between charging stations and their management systems. Part 1 was published earlier this year and describes use cases and architectures. Part 2 describes the detailed protocol specification and messages. This is on track for publication in late 2023 or early 2024.
One of the decisions made by IEC TC69 JWG11 for IEC 63110 was to assume all communication will be via TCP/IP regardless of whether the charging management system is in the cloud or running on a local edge server. XMPP has been chosen as the transport mechanism and JSON will be used for encoding message payloads.
The message payloads are based on OCPP, some ideas from IEC 61850 and concepts from home and building automation as proposed in EN 50491-12-2. A key concept is the Energy Transfer Plan ETP. For each EV charging session, the charging station will collaborate with the management system to define the transfer plan to suit the EV user requirements considering the relevant pricing and subject to the constraints of the EV, the charging station and the grid connection. Although this protocol has a specific scope for communicating to charging stations, some of the use cases are of interest for grid control, such as constraining the power flows during certain periods.
In parallel, IEC TC69 JWG15 is busy working on IEC 63382 Management of Distributed Energy Storage Systems based on Electrically Chargeable Vehicles and will soon circulate a draft of part 1 that describes flexibility use cases. For these new standards, the Smart Grid Architecture Model (SGAM) framework has been used as a reference. The SGAM encourages a distinction between an information layer that describes the meaning of what is exchanged; and the communication layer that describes how the information is encoded and transported. This makes it easier to use alternative transport mechanisms if appropriate and makes it easier to migrate in the future.
IEC 63382 Part 2 corresponds to two central layers in the SGAM model, the information layer and the communication transport layer. For the communication, this was an easy choice, the message encoding and transport protocol will be the same as for IEC 63110.
The next phase of the work concerns the information model. In typical use cases, the majority of information exchanges are intended to synchronize the internal data models of the sending and receiving systems. Data exchanges can be defined as subsets of objects and attributes of a shared information model. This helps to keep the messages consistent and makes implementation and testing easier.
It is planned that IEC 63382 will define an information model based on the models of IEC 63110 but is also compatible with the information models for protocols designed for utility markets such as IEC 62746 and IEC 61850.
Biography:

Tom Berry studied Electrical Engineering at Bath University, UK. For the last 25 years he has worked for Schneider Electric in the UK and France.
Tom has worked on control center projects integrating SCADA systems within dispatch training simulators, transmission and distribution network management systems. He now works "closer to the edge" as a software architect for feeder automation RTUs. He is a member of several IEC TC57 WGs and the editor of IEC TS 62361-102 technical report on CIM-61850 harmonization.