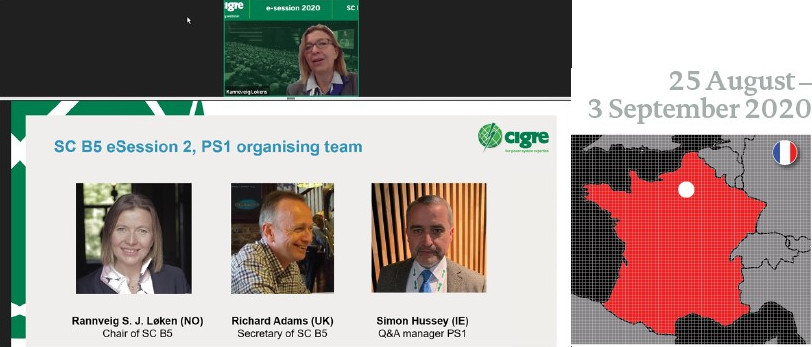 The 2020 CIGRE Session was, as usual, scheduled for the last week of August at the Palais des Congrès in Paris, France. However, due to the COVID 19 pandemic CIGRE was forced to announce a reorganization of its signature Paris event into a digital e-session this year. The planned in person August 2020 event offering the leading global forum for sharing power system expertise is now scheduled for August 2021 as a special Centennial Session, with similar format as previous Sessions (e.g., plenaries, tutorials, poster sessions, technical exhibition).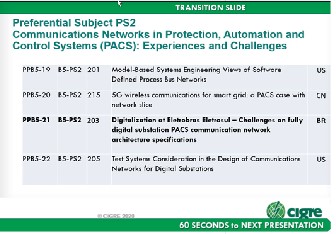 The e-session was organized in 83 individual virtual sessions (webinars) that were broadcasted on 4 separate channels operated in parallel from Monday August 24 through Thursday September 3, 2020.
There were five types of sessions:
Opening session on Monday, August 24, 2020
55 paper sessions starting from Tuesday August 25, with the 16 CIGRE Study Committees managing the presentation of the pre-recorded Session papers, organized in 2 to 4 sessions per Study Committee, over one or two days. Each session was followed by a live questions and answers segment.
5 workshop sessions that took place on Monday August 24, 2020
16 tutorial sessions that were broadcasted every day
6 side events and partner sessions
To attend any session, the participants had to register to each specific session.