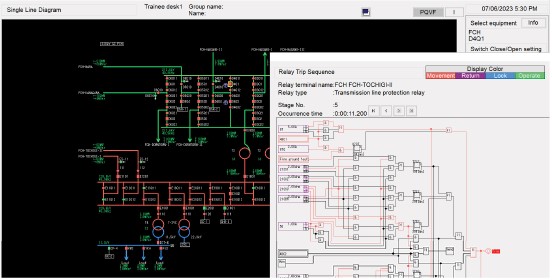 Toshiba Power Grid Operation Training Simulator improves the skills of operators in control centers and substations.
Realistic operation training is performed under normal and emergency conditions using power flow and frequency calculations, as well as relay response simulation.
The easy-to-use simulator runs on a Windows® PC, and its automatic simulation of grid and protection relay responses makes for easier creation of training scenarios.
The simulator has been installed in electric power companies for operation training and in universities for practical instruction of Electric Power System Engineering.