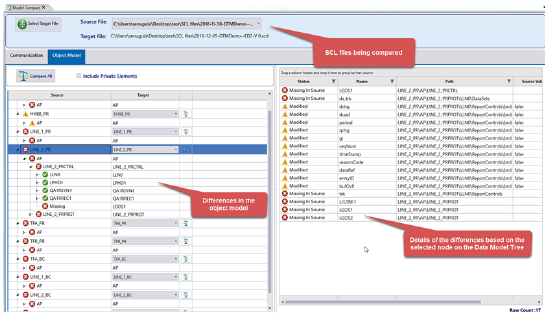 Triangle MicroWorks has released a new version of SCL Navigator that now allows you to compare models to verify changes to SCL as files are updated and propagated through the IEC 61850 Engineering Process.
Significant time and effort are wasted when incorrect files are used. The Model Comparison in SCL Navigator allows an independent verification of files to save time and valuable resources.
As ICD files are updated, the changes can be identified and validated, and the ICD file can be compared to IED instances in the SCD file to verify that the correct files were processed.