By Marco C. Janssen, UTInnovation, the Netherlands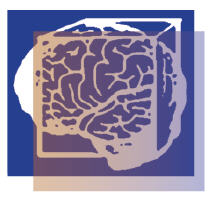 For decades we have been dreaming about a world in which technology would enable us to have access to everything we want and need – and maybe the Covid-19 Pandemic is bringing us closer …
In the 1960s series like Star Trek inspired us to imagine solutions that would allow us to see and talk to each other, live from anywhere on the planet, space travel, teleportation and wireless energy. Many of the things we dreamt about have become reality and many of the ones we have not been able to create yet might be available sooner than later with the exponential increase in computing power in combination with the growing number of digital platforms and data.
With all of the exponential, evolutionary and revolutionary developments in technology one would expect that by now we would have embraced all of the possibilities within reach, and that both in our professional and our personal lives we would have switched to a more digital lifestyle. Yet although teleconferences, video conferences, remote working, digital offices, mobile booking and reservation systems, etcetera have been possible for quite some time, it hasn't been until recently that the so-called digital transformation has really started to happen.
For many years I have been wondering why it was that we kept doing things the same way while other, more efficient, pleasanter and more entertaining ways of doing the same things were available to us.
For example, for decades we kept flying around the planet for meetings that easily could have been done via a videoconference. The excuse was that physical meetings were more efficient and although it is true that meeting people in person can be beneficial, I think that those benefits in many cases did not justify the trip. The rise of social media through which we can access information much easier and communicate with each other in many different ways have changed the way we look at human interaction.
Yet it wasn't until the COVID-19 pandemic that we have started to realize that indeed we are capable of doing things differently.
For example, it is no longer an issue that almost all meetings are done digitally. Business is conducted online more than ever. Payments have moved from the physical exchange of money to contactless payments, etc. Like magic most, if not all, of the objections and excuses used to justify not using the digital solutions have gone silent. It seems that we finally have started to embrace the possibilities the digital world is offering.
With this change of attitude came a couple of major challenges though. As we have started to appreciate the benefits of digital solutions, more and more businesses are forced to make the step into offering such solutions.
However, they may lack the knowledge to do so, may not have the financial capability to invest sufficiently and more importantly, they may not have the digital infrastructure available that is required to make the change.
Digital transformation is a combination of three fundamental elements, people, processes and technology. In order for an organization to offer a digital solution they need:
The people that know how to define, design, implement and maintain that solution
The business processes to effectively manage the solutions and
The technology to create and run the solutions
Furthermore, the clients using the offered solutions need to learn how to use them effectively, safely and efficiently. So, in my opinion, keeping things clear, as simple as possible and safe is an important aspect of driving the digital transformation.
It makes no difference if the business that wishes to offer a digital solution is big or small, in every case a digital transformation strategy is needed to define the way into the future. It is imperative that this strategy looks at all the relevant aspects from customer expectations, privacy protection, cyber security, functionality, hardware and software platforms, funding requirements, flexibility, scalability, etc.
This sounds like a big and difficult exercise and in some ways, it can be, but if we apply the "keep it simple" approach, involve the right experts, invest time in learning about solutions and technologies, inform ourselves about the risks and challenges, it does not have to be a difficult thing to do.
I think that thanks to COVID-19 we have finally started to embrace the positive elements digital solutions can offer us. We have to keep using our brains when developing and deploying them as small mistakes may create major issues, for example related to privacy and cyber security, but if done in the right way, I feel that the digital transformation may be a big step in the right direction for humanity in order to improve our life style, decrease our negative impact on this planet and create a better world for all of us.
Biography:
Marco C. Janssen is the CEO of UTInnovation LLC and the former Director of the Smart Grid PMO at the Dubai Electricity and Water Authority. He received his BSc degree in Electrical Engineering from the Polytechnic in Arnhem, Netherlands and has worked for over 27 years in the field of Smart Grid, Protection, Control, Monitoring, Advanced Metering Infrastructures, Distribution and Substation Automation. He was a member of IEC TC57 WG 10, 17, 18, 19, the IEEE PES PSRC and CIGRE B5 and D2 WGs. He was the convenor of D2.35 and editor of the Quality Assurance Program for the Testing Subcommittee of the UCA International Users Group. He holds one patent, has authored more than 58 papers, is co-author of four Cigre Technical Brochures and two books on Smart Grids and Electrical Power Substations Engineering and is the author of the "I Think" column in the PAC World magazine.