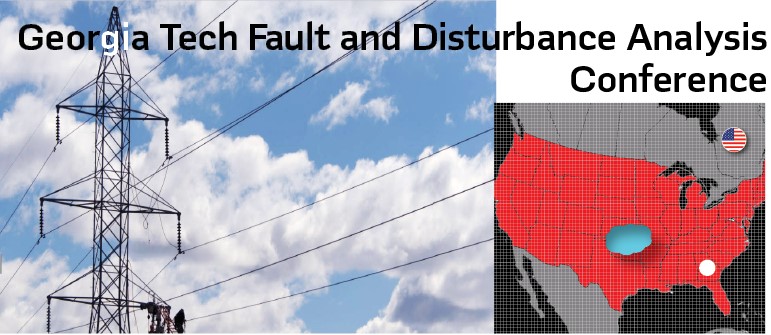 The conference was organized by Georgia Tech and the Transient Recorder Users Council.
After the cancellation of last year's conference due to the start of the COVID-19 pandemic and the dramatic changes it brought to our personal and professional lives, the 23rd Annual Georgia Tech Fault and Disturbance Analysis Conference was held during 26-27 April 2021 as a Virtual event using the Hopin Online Events Platform.
The conference organizers tried to maintain the schedule of the conference as close as possible to the face-to-face events of the past.
The program included multiple papers related to the developments of disturbance recording and analysis technology, as well as discussions of actual events that are of interest to the members of the community and can help us learn from them and improve our understanding of the changing behavior of the electric power grids.
During the first day Prof. Sakis Meliopoulos announced that Dean Sorensen from National Grid received the 2019 Georgia Tech FDA Conference Best Paper Award for his paper "When Load Encroachment Fails to Prevent Tripping Line Serving a Wind Farm and an Island Municipality."
A useful conference session was "Display and Discussion of Actual Fault Records Brought by Participants" that challenges the attendees to figure out what is causing the waveforms that they see on the computer screen. Another session specific to this conference is the User Forum, which gives an opportunity to the users of disturbance recording and analysis tools to share their experience without the presence of suppliers in the session.