P40 Agile Enhanced – Feeder Protection with Extended I/O and RedundantEthernet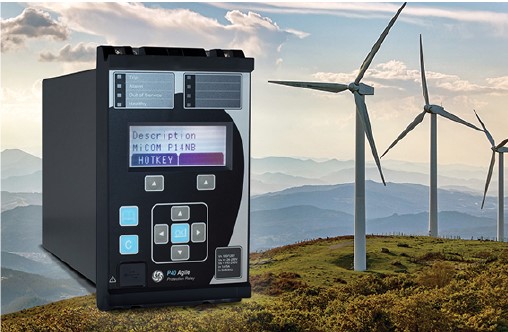 GE announces the addition of PRP/HSR redundancy to the Enhanced version of P40 Agile, with all Ethernet ports available for fiber or copper selection. Time synchronism is extended, with the addition of IEEE 1588 precision-time. Additional to the dual ports for station bus, a third engineering port is added, allowing separation of IT and OT networks.
Binary I/O scalability now reaches up to 14 inputs, with all models still delivered in a highly compact case – 4U height x 20TE/4" width x 155mm/6" depth.
Protection functions secure fast fault clearance, responding to harmonics induced by renewables, up to the 21st order.
Enhanced cybersecurity defenses and support of IEC 61850 Edition 2 are standard.