by Fred Steinhauser, OMICRON electronics GmbH, Austria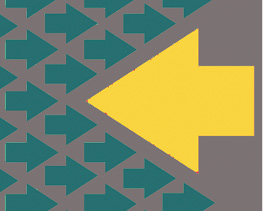 We receive so much news about failing projects that we might ask if there are any which are accomplished according to plan at all.
Still today, 86 years after the opening of the Golden Gate Bridge, it is still often quoted as a role model for a project that was successfully completed even ahead of schedule and under budget.
We constantly get the news about projects that go horribly over time and budget, be it building an airport for a capital city or the development of a new aircraft. There might be a bias in this perception as news about properly fulfilled projects are not as exciting, but in any case, there are way too many projects that fail miserably.
To make a project successful, it must have clear goals in terms of scope and timeframe. And of course, it requires sufficient resources to achieve this.
For the Apollo space program, an astronaut summarized the goal set by President Kennedy in 1961 as: "Man, Moon, 1970." Knowing this goal, the required resources were then estimated. James Webb, NASA's administrator at that time doubled the estimated budget when presenting the figures to the White House and he was right on the money. He knew what he was talking about.
As we all know, the project was successful. Neil Armstrong set his foot on the moon still in 1969.
You might not need to look out far, chances are that you may know of a troubled project close by.
One key issue is that the goal is not clear enough or gets out of sight. Any seemingly good idea that adds to the project goals is a dangerous idea. It potentially not just adds to the project, it more likely changes the project goals. By accepting such an idea, it essentially makes the project a new project.
Nevertheless, changes cannot be entirely avoided and must be possible, but they must be carefully managed. Often, parts of the solution evolve during the project. Engineers have the tendency to incur changes because they always want to improve the technical solution. Here, the change management must stay in strict control. A technically better solution might not be the optimal solution for the overall project.
Another crucial factor is risk management. But to assess the risks, the project scope and the risks embedded in this must be comprehensible. And here complexity comes into the game. The more complex a matter is, the more difficult it becomes to spot the risks involved. And additional ideas tend to make a project more complex. We see, the dependencies are intertangled.
Wishful thinking may put a project on a mission impossible from the start. Often it seems that decision makers want to be cheated. It is known that we cannot get something cheap, quick, and well done at the same time. But ever so often decision makers want to believe that. Decision makers who have no sound feeling of what it will take to realize the goal must be suspicious of the cheapest offer.
But knowing that decision makers tend to favor the proposal that promises the cheapest and quickest way, those who want the project to get started are tempted to submit an overly optimistic proposal to get it approved. This way, the project will lack the required resources and is destined to fail from the beginning.
We can only get out of this trap if we are honest to the decision makers and to ourselves.
And if you finally have the approval, stick with the goal.
.
Biography:

Fred Steinhauser studied Electrical Engineering at the Vienna University of Technology, where he obtained his diploma in 1986 and received a Dr. of Technical Sciences in 1991. He joined OMICRON and worked on several aspects of testing power system protection. Since 2000 he worked as a product manager with a focus on power utility communication. Since 2014 he is active within the Power Utility Communication business of OMICRON, focusing on Digital Substations and serving as an IEC 61850 expert. Fred is a member of WG10 in the TC57 of the IEC and contributes to IEC 61850. He is one of the main authors of the UCA Implementation Guideline for Sampled Values (9-2LE). Within TC95, he contributes to IEC 61850 related topics. As a member of CIGRÉ he is active within the scope of SC D2 and SC B5. He also contributed to the synchrophasor standard IEEE C37.118.
.