by Yana A. St. Clair, Esq.
Are we ready to adapt to an unforeseen, different, world?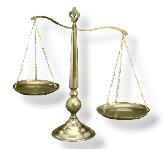 Well dear readers, now that we have all come to terms, not necessarily by choice, that there is a new tomorrow, we must welcome it, for better or worse, and embrace and face the new challenges that lie ahead. Covid 19 came out of nowhere and swept the world into a frenzy, and as a result, we've had to adapt to an unforeseen, different, world.
Whether we like it or not, this pandemic consumed the world, and businesses, as well as individuals, have had to deal with how to move forward, and not just survive, but flourish, in a post Covid world. One unavoidable consequence of the pandemic is the fact that for over a year now, we have essentially been unable to meet face to face.
While this has been detrimental on a physiological level to us as people, in need of human contact, it has undoubtedly changed the business world as a whole.
Now let me begin by saying that perhaps many of these changes are positive and long overdue, however that does not take away the stress that it has caused many, even those who are more open and welcoming to change than others.
It's been over a year now, and our world has completely transformed to, for the most part, a virtual one.
Remember conferences? And in person group discussions? And who doesn't miss the Gala Dinners and company meet and greets… We all do, of course. But as Bob Dylan once said, "The Times They Are A-Changin," and so they have. So here we are today with nothing but Zoom meetings, or any of the other numerous prevalent software tools for conducting remote/virtual meetings.
This will be a brief introduction, to a series to follow, of common-sense concerns, as well as concrete legal rules, to keep in mind, which may not always seem obvious.
What do I mean by that? Well, we're so used to being in an office environment where we have to dress to impress, or at least not be in our pajamas, that some obvious issues may not occur to us, especially when we just woke up, had our first cup of coffee, and OMG, I haven't put on pants. OK.
And then you forget that you turned on your screen, and joined the meeting, and forgot that your entire team is participating, and again, OMG, I haven't put on pants!
Now this may sound silly, but sadly it's not. Let's not forget a recent scandal involving a reporter from a certain network who was caught red handed, pun intended, while under the impression that his colleagues were not viewing his, private, personal, activity, as they were all on break from their Zoom meeting.
Now since this isn't so private, and it has hit international news, we can be frank and forward, that the individual, who we will still leave unnamed, was allegedly caught doing something rather inappropriate on camera, in front of his colleagues. Which brings us back to our point. Naturally, if you were sitting in the conference room, surrounded by colleagues, you would never engage in such questionable behavior, nor would you show up in your underwear, but in this new tomorrow, or I should say today, it is what it is.
So, the bottom line is, while we can give you more suggestions and advice on the legalities surrounding how we can all grapple with this, use your common sense, and don't forget that now, literally, EVERYONE is watching…
Until next time, and please, keep your pants on…
Disclosure: Please note that none of the information contained within the above column is to be considered legal advice.
Biography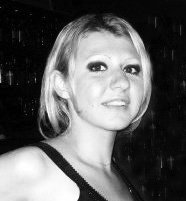 Yana is an American attorney licensed to practice in all State and Federal courts of California. Yana holds a Bachelor of Arts Degree in Political Science specializing in International Relations from UCLA, the Degree of Juris Doctor from Loyola Law School, and a Master of Business Administration Degree from Ashford University. Since the beginning of her undergraduate studies, Yana has been involved in various aspects of the field of Electrical Engineering, where she employs her business and legal knowledge to consulting and advising businesses and individuals on relevant topics of concern. Yana also serves as Editor for PACWorld magazine, having been with the publication since its inception. As an attorney, Yana specializes in criminal defense, where she devotes her talents and expertise to fighting for her clients' rights and freedom.