1925 – November 2022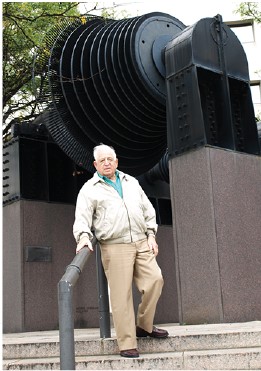 It is with great sadness that we share with you the news of the recent death of Stan Horowitz – a distinguished member of our PAC community. He joined American Electric Power Service Corp. in 1950 and retired in 1989, having served as head of the System Protection Section, Assistant Head of the Electrical Engineering Division and Consulting Electrical Engineer.
He was a Life Fellow of the IEEE, and a member of the National Academy of Engineering, Chairman of the IEEE Power System Relaying Committee and Chairman of Study Committee 34-Protection & Control of CIGRE. He was the Editor-in-chief of the Power Engineering Society magazine "Computer Applications in Power."
He received the PSRC Distinguishes Service award, the CIGRE Atwood Associates award, the ETA Kappa NY Victor Karepetoff Award and the 2008 PES Life Achievement Award,
He was the PAC World Guru in Autumn 2008.