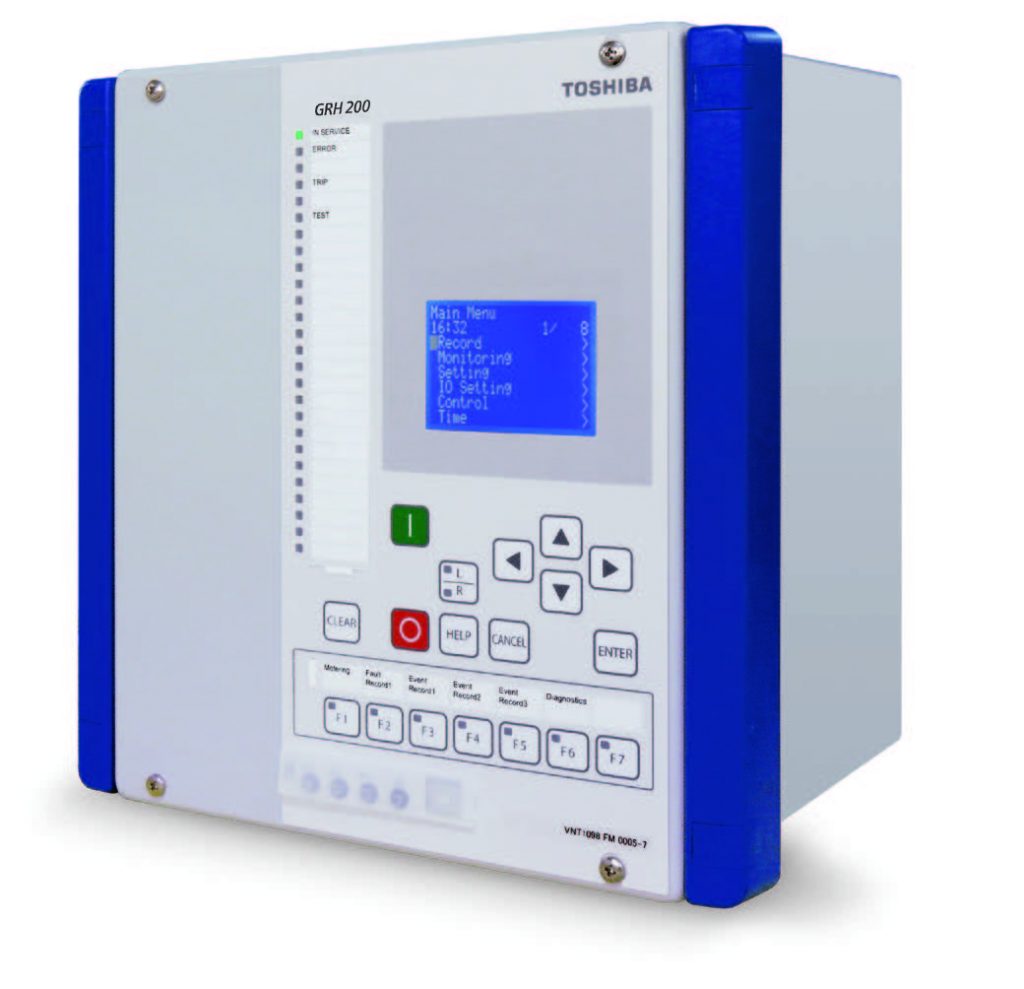 Toshiba has launched GRH200, a high impedance differential protection IED, based on the latest generation GR-200 Series IED platform.
GRH200 provides phase segregated high impedance differential protection for various types of busbar system, as well as the single phase application for restricted earth fault protection. GRH200 has been designed to provide very reliable, high speed and secure protection by combination with non-linear resistor and stabilizing resistor.
The various communication functions of the GR-200 Series (IEC 61850 Ed.2, PRP, HSR and RSTP etc.) are also implemented in GRH200.