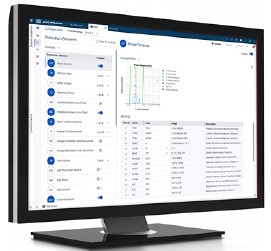 Schweitzer Engineering Laboratories (SEL) has released a substantial update to its SEL Grid Configurator software which includes several enhancements that allows users to connect to multiple devices in one click, streamlining the process of configuring entire substations. Right-click menus and links between protection element icons and their settings allow users to navigate directly to their work.
Rich views of each device's protection elements and settings provide visual confirmation of enabled protection elements. Collapsible navigators and frames in the interface allow users to hide screen elements. Combined, the rich views and collapsible navigators allow users to maximize the information on their screen during device configuration without sacrificing readability.
IEDs or centralized PAC devices.