Improve Recloser and Transformer Testing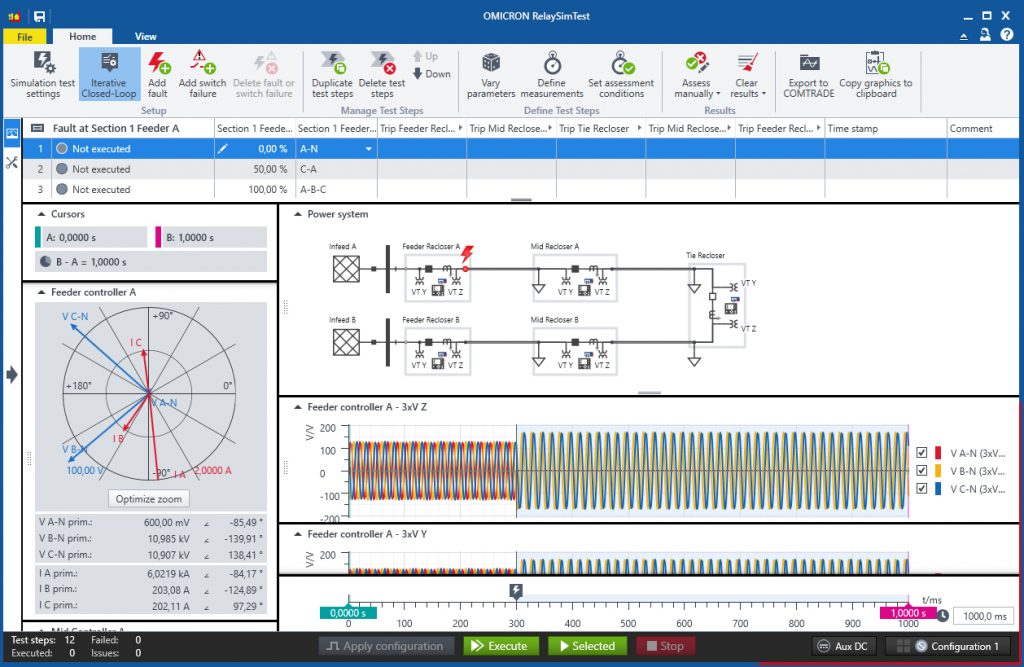 The latest version of OMICRON's unique software for system-based protection testing, RelaySimTest 3.30, provides enhanced recloser testing support.
It's now possible to import and add recloser controllers and adapters from the database and smoothly integrate them into the test environment. Configuring details of the controller and adapter consequently becomes very easy. This includes checking if the correct adapter is used and automatic configuration of the ARCO test set.
RelaySimTest 3.30 also improves transformer testing with the new element "Three Winding Autotransformer" and simulates internal faults and neutral point CT of autotransformers. Further enhancements for power system configuration and report complete this new version.