Fully Featured Traveling-Wave Line Protective Relay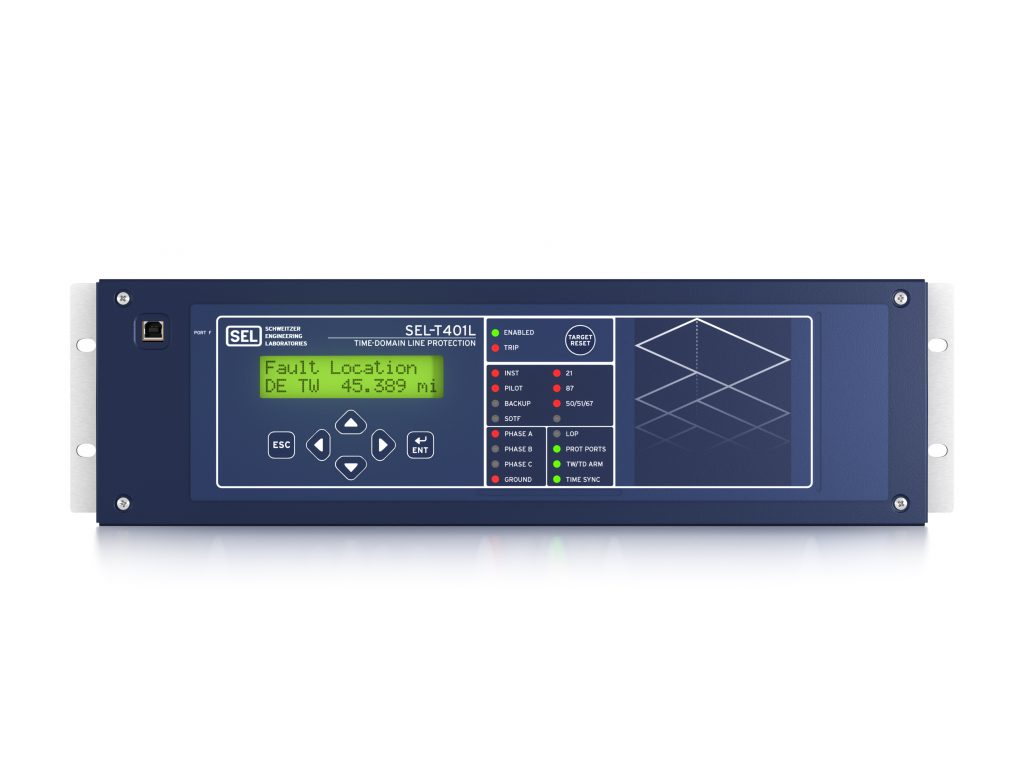 The SEL-T401L Ultra-High-Speed Line Relay is an easy-to-use line protective relay. Based on the field experience of the SEL-T400L, SEL's first traveling-wave relay available since 2017, the new SEL-T401L trips as fast as a quarter cycle, locates faults to within a single tower span, monitors for incipient line faults and other maintenance issues, and allows selective reclosing based on real-time fault locating.
Equipped with a full set of line protection functions, the SEL-T401L is well suited for today's power systems with series compensation, wind turbine generators, inverter-based sources, and HVDC links.
With streamlined settings and a clean design, the SEL-T401L values simplicity and ease-of-use as much as cutting-edge performance.